Documentary Bigger Than Trauma Best Film at Pula Film Festival, Audience Gives All Films Scores Over 4!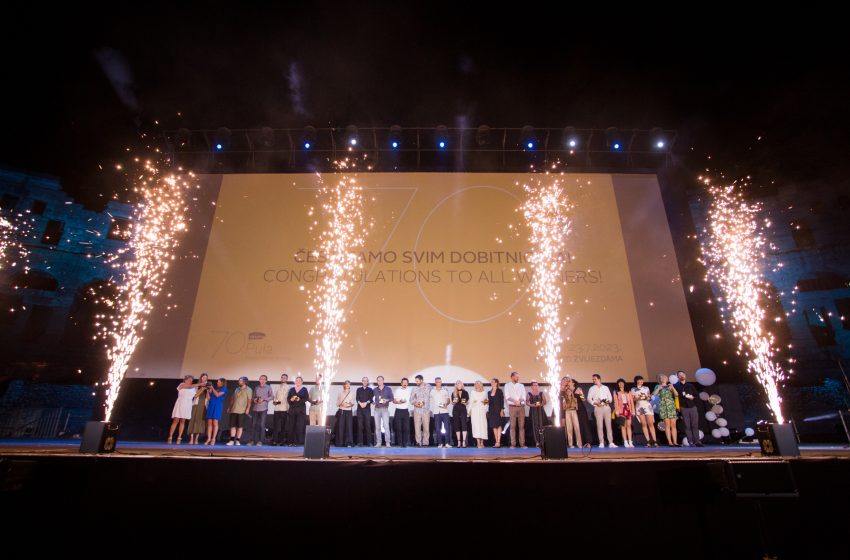 The Golden Arena Awards were presented to films in the Main Programme in the sections Croatian Film and Croatian Minority Co-productions at the Small Roman Theatre on Saturday evening. Following the award ceremony, the award-winners of the jubilee 70th Pula Film Festival went to the Arena for their bow to audience
The five-member jury made up of president Nives Ivanković and writer and dramaturge Tena Štivičić, cinematographer Tamara Cesarec, producer Maja Popović Milojević, and director Snježana Tribuson, decided on the winners of the Golden Arena Awards and the Breza Award for Best Debutant.
Thirteen films competed for the awards in the Croatian Programme and seven in Croatian Minority Co-productions. The competition was open to feature films of all types, and along with fiction films, animated and documentary films were also presented with awards.
The Golden Gate of Pula Audience Award was also presented, and it is interesting to note that all 13 films in competition for this award received a score over four.
Below is a list of winners and jury explanations, a list of winners in the Industry Programme Pula Pro in "Screenplay of a Blockbuster" and "Work in Progress", as well as the ranking and audience scores.
1. The Grand Golden Arena for Best Film is awarded to the film Bigger Than Trauma, Vedrana Pribačić, director, Mirta Puhlovski, producer, Metar60 production company
"The Grand Prix for Best Film is presented to the film Bigger Than Trauma. Vedrana Pribačić and Mirta Puhlovski have turned this difficult, painful, and important topic into an unforgettably moving and deeply remarkable film with their masterful actions in terms of directing, screenplay, and cinematography. This film about psychological rehabilitation and restoring the dignity of victims of war rape takes the viewer on a journey through a whole range of feelings, compassion, rage, despair, and helplessness. It brings us into the experience of the most extreme human cruelty, but also restores our faith in human contact and in the power and healing and saving properties of solidarity, patience, and tenderness people are capable of giving one another."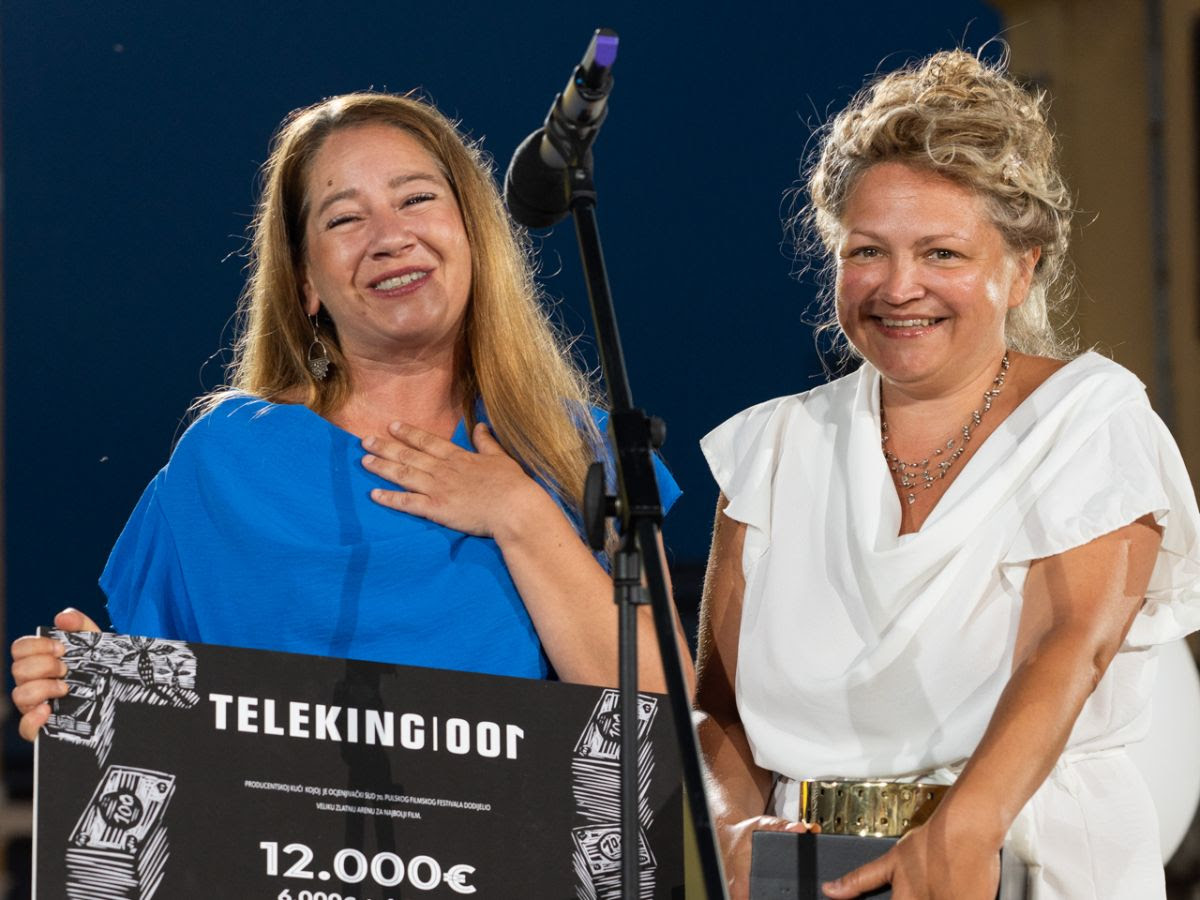 Vedrana Pribačić and Mirta Puhlovski
2. The Golden Arena for Best Editor is awarded to director and screenwriter Juraj Lerotić for the film Safe Place
"Juraj Lerotić has directed a moving personal story in a suggestive and elegant way, using precise film language and completely avoiding sentimentality, and has created a feeling of suspense until the last shot and an intensive, almost irrational hope that we will somehow avoid the unavoidable outcome. This feeling of not only sympathy, but also being emotionally invested in the fate of the characters stays with us long after the film is over."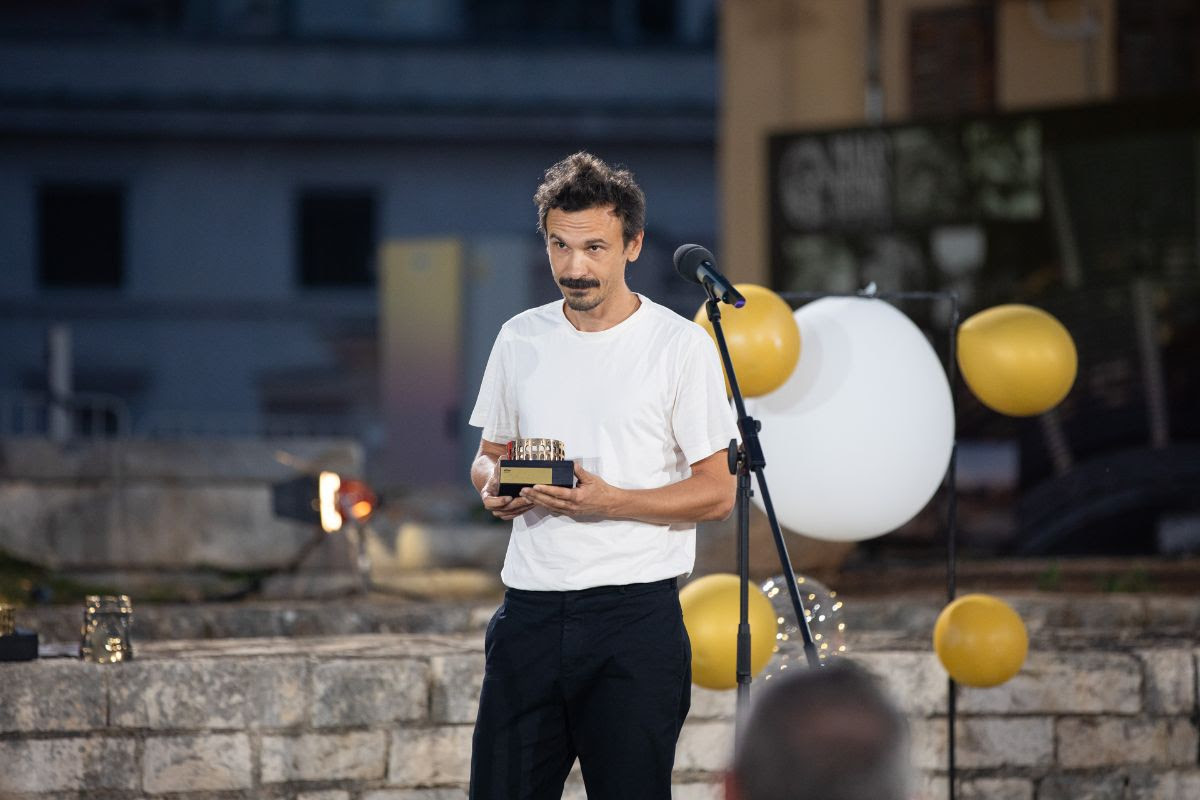 3. The Golden Arena for Best Screenplay is awarded to Luka Rukavina and Rona Žulj for the film Cricket & Antoinette, directed by Luka Rukavina
"Luka Rukavina and Rona Žulj have reinterpreted this well-known and simple Easop's fable in a humorous and intelligent way, flawlessly and with layered humour and a story that both the younger and older audiences can relate to."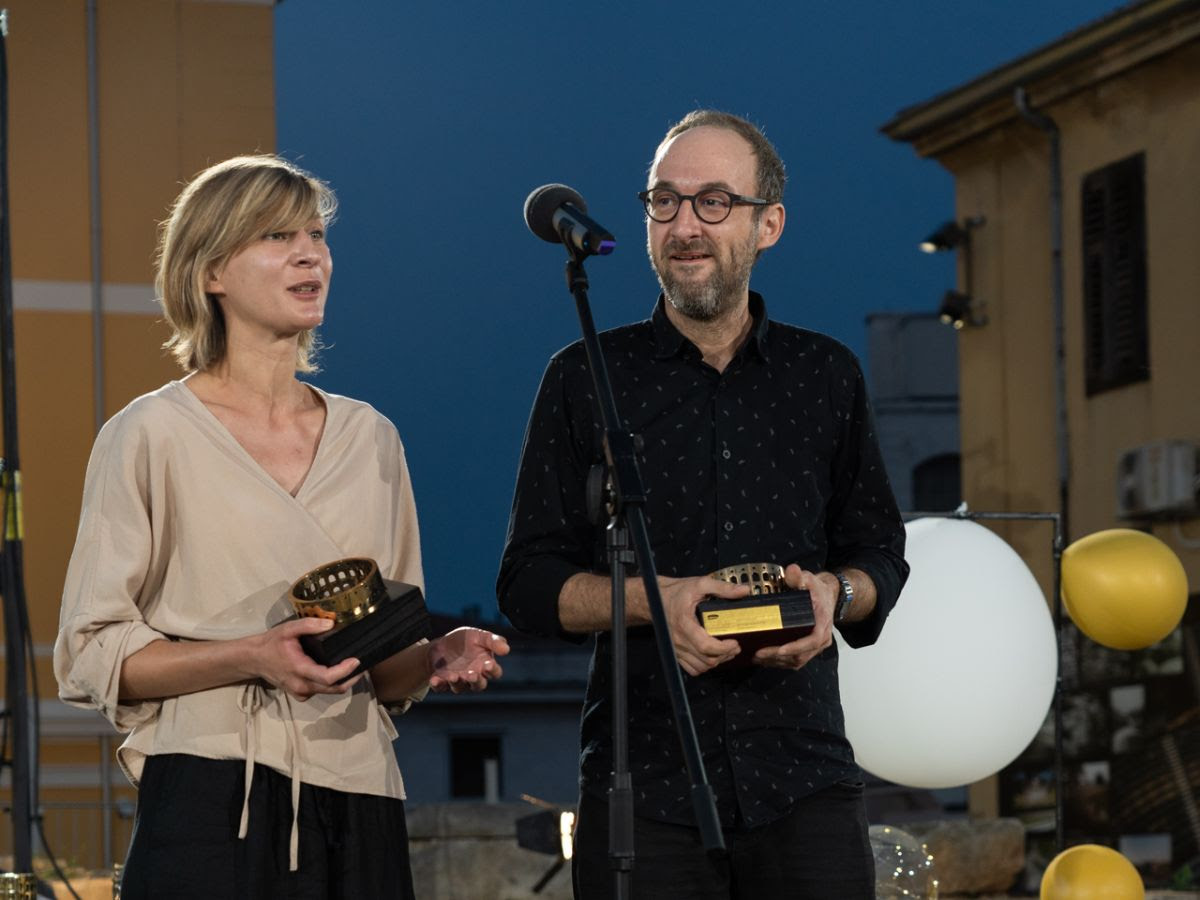 Rona Žulj i Luka Rukavina
4. The Golden Arena for Best Actress is awarded to Tihana Lazović for the role of Tina in the film Only When I Laugh, directed by Vanja Juranić
"Tihana Lazović plats this complex role of a woman in a violent marriage with a steady, fine balance. Her physical expressions make us feel the constant presence of threat and the already well learned, almost fossilised retreat into herself dictated by survival mechanisms, while her face and eyes make us understand, with minimal words, the desire and rebellion of a young woman yearning for freedom and dignity."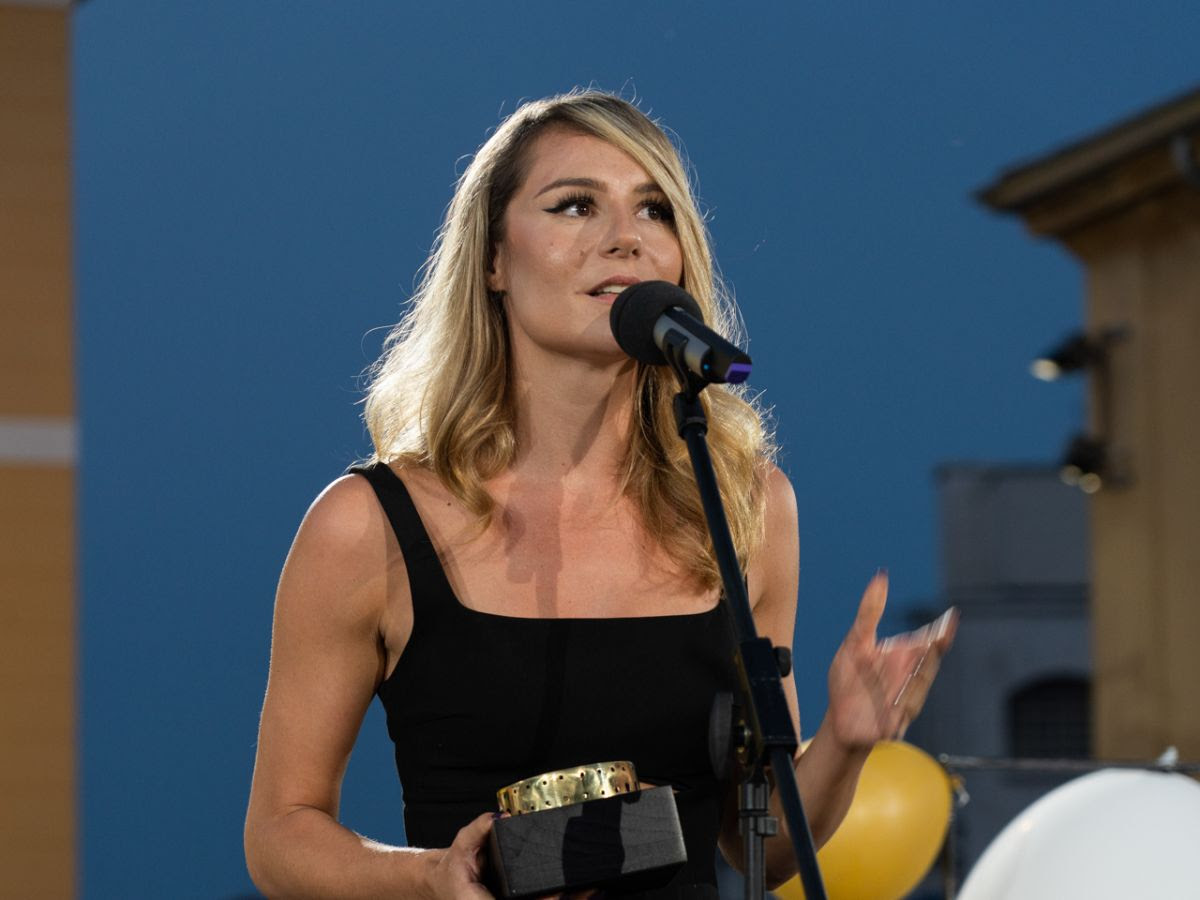 5. The Golden Arena for Best Actor is awarded to Goran Marković for the role of Damir in the film Safe Place, directed by Juraj Lerotić
"Playing Damir, Goran Marković takes on a big responsibility of building a claustrophobic world of a man who finds merely existing unbearable. He fills every frame with pulsating vulnerability and accurately materialises distrust that is stopping him from accepting help also from those who desperately want to help him. After watching this film, we are closer to understanding the human experience that many cannot identify with, makin Goran Marković's portrayal a great feat of acting.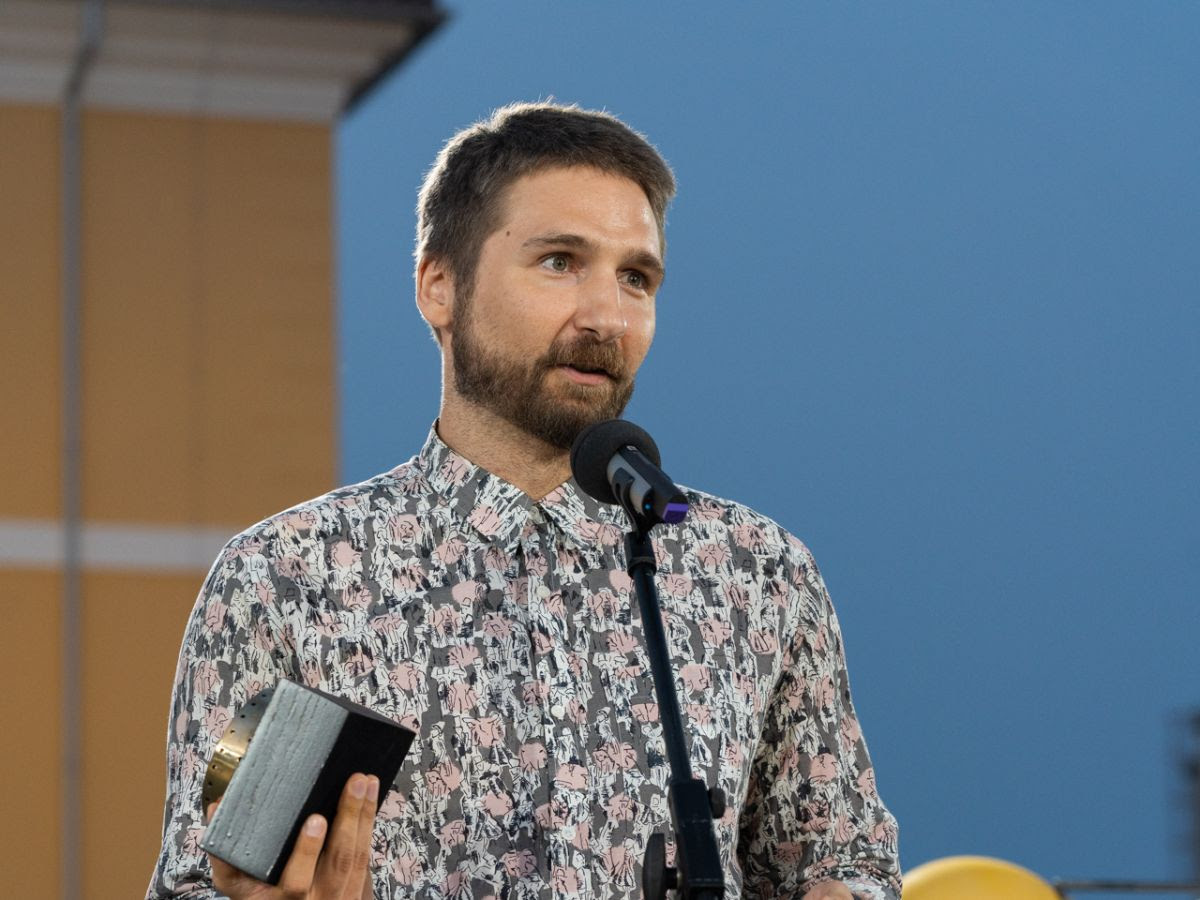 6. The Golden Arena for Best Cinematography is awarded to Marko Brdar for the film Safe Place, directed by Juraj Lerotić
"With subtle and unobtrusive decisions, Marko Brdar builds an atmosphere of continuous suspense in this personal, chamber film. With great respect for the story, he occasionally obstructs the content and gives the characters the right to privacy, and occasionally brings us close, giving us access to the very core of the intimate drama."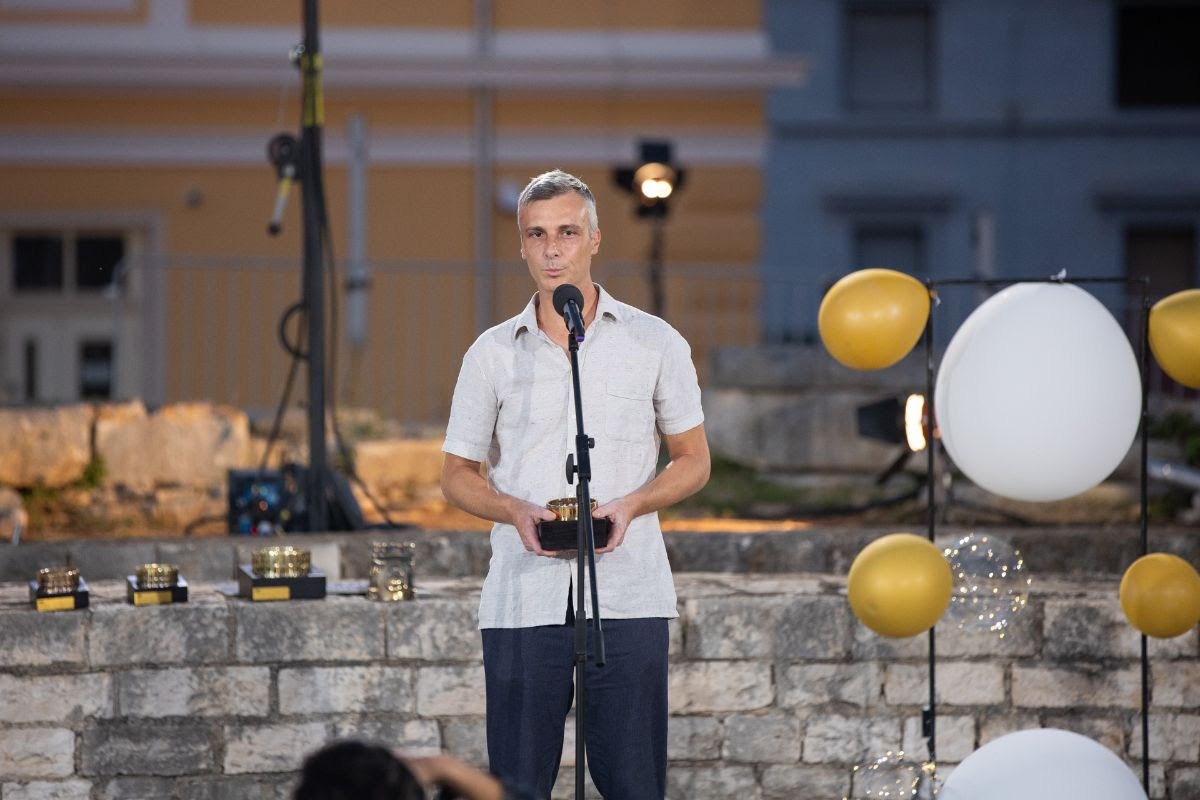 7. The Golden Arena for Best Editing is awarded to Dubravka Turić for the film Traces, which she also directed
"Dubravka Turić has created a rhythm and atmosphere leading the main character through the film, painting her internal state and subtly revealing it to us with fragments and traces of the past."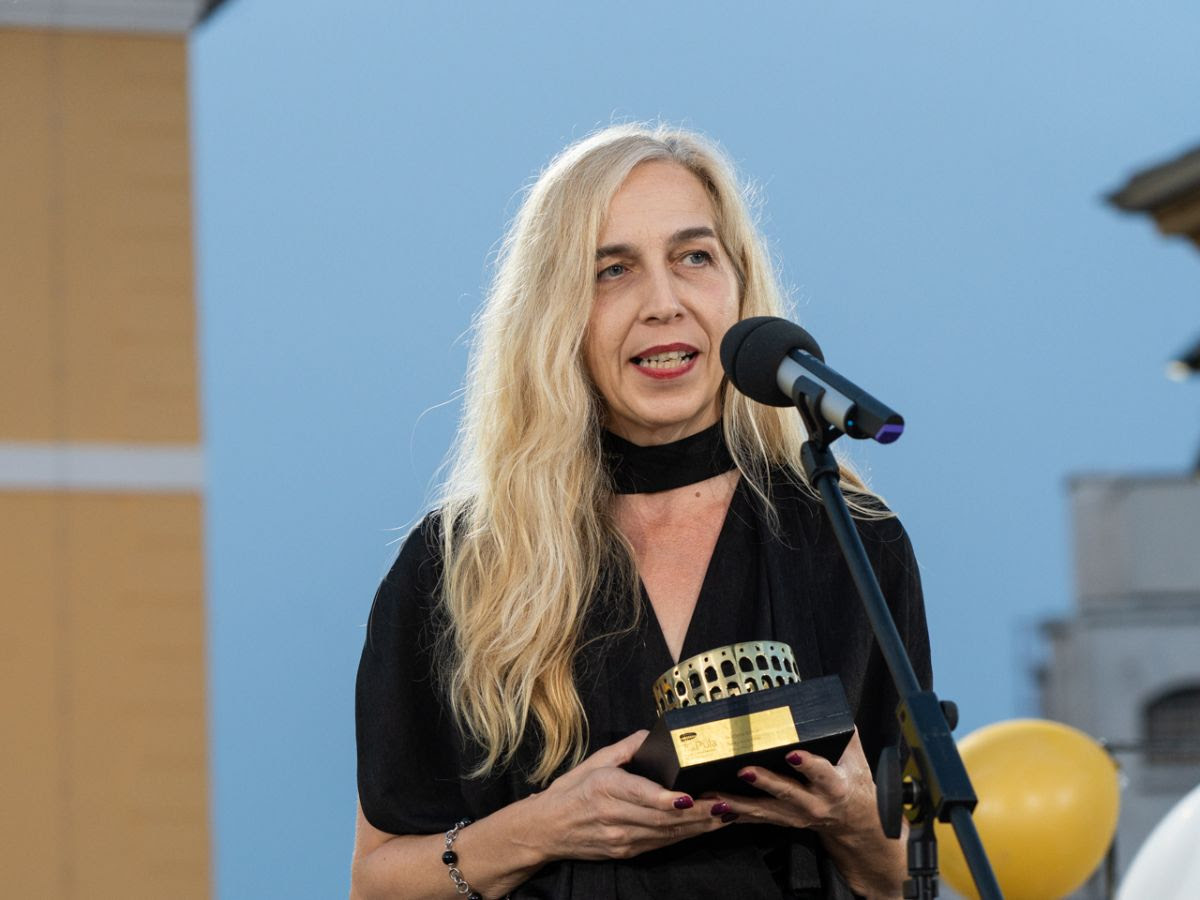 8. The Breza Award for Best Debutant is awarded to Josip Žuvan for directing the film Carbide
"In his debut film, Josip Žuvan, as screenwriter and director, tells a touching story of growing up in a small town in Dalmatia deeply rooted in patriarchal codes where multi-generational quarrels, envy, and bitterness of confined, poor surroundings shape the human character from early childhood. However, Žuvan's love for the story and its characters, his warmth, wittiness, and generosity create a world where there is redemption, forgiveness, and hope in the possibility of breaking out of the box."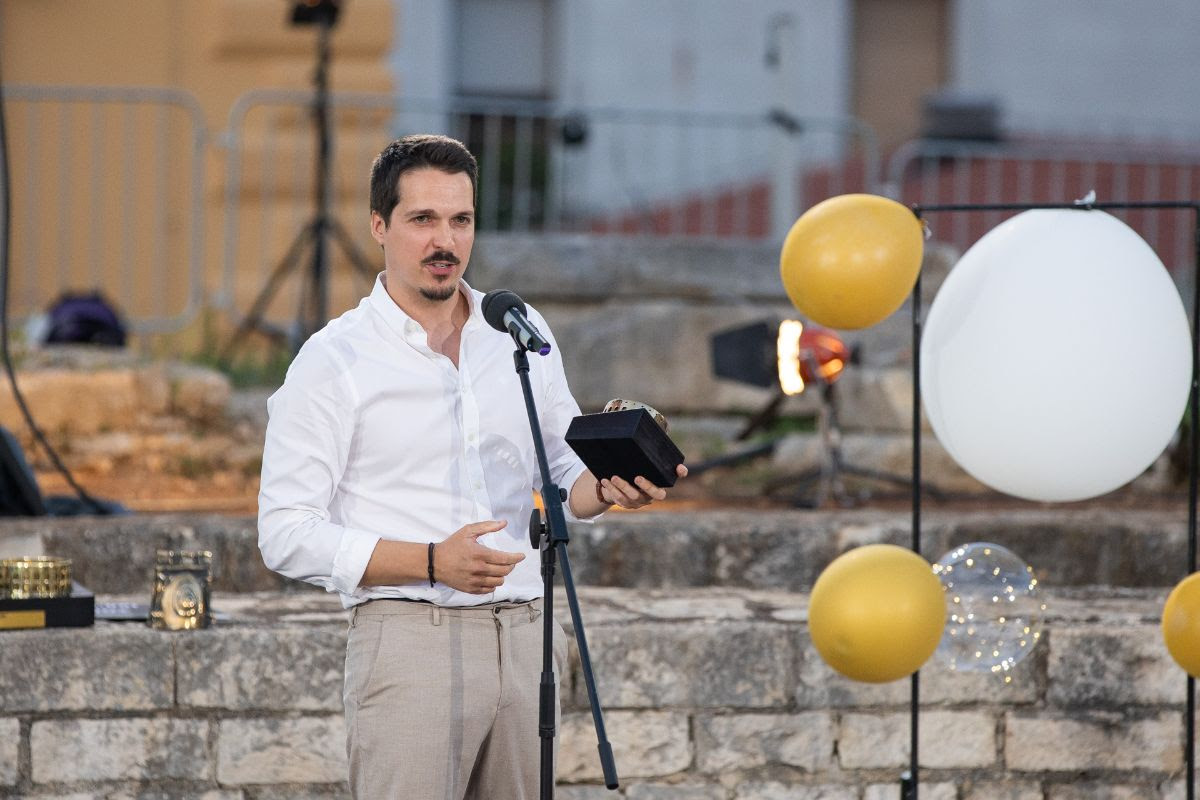 9. The Golden Arena for Best Supporting Actress is awarded to Ivana Roščić for the role of Ines in the film Carbide, directed by Josip Žuvan
"In a world of deeply traditional relationships and many minute and great rudeness, Ivana Roščić offers a balanced portrayal of a woman whose destiny is set and, so it seems, permanent, where autonomy and rebellion exist only in the form of sexual transgression. Ivana brings the right amount of bitterness to the role, as well as the necessary warmth for us to believe in the possibility of a better tomorrow for the characters."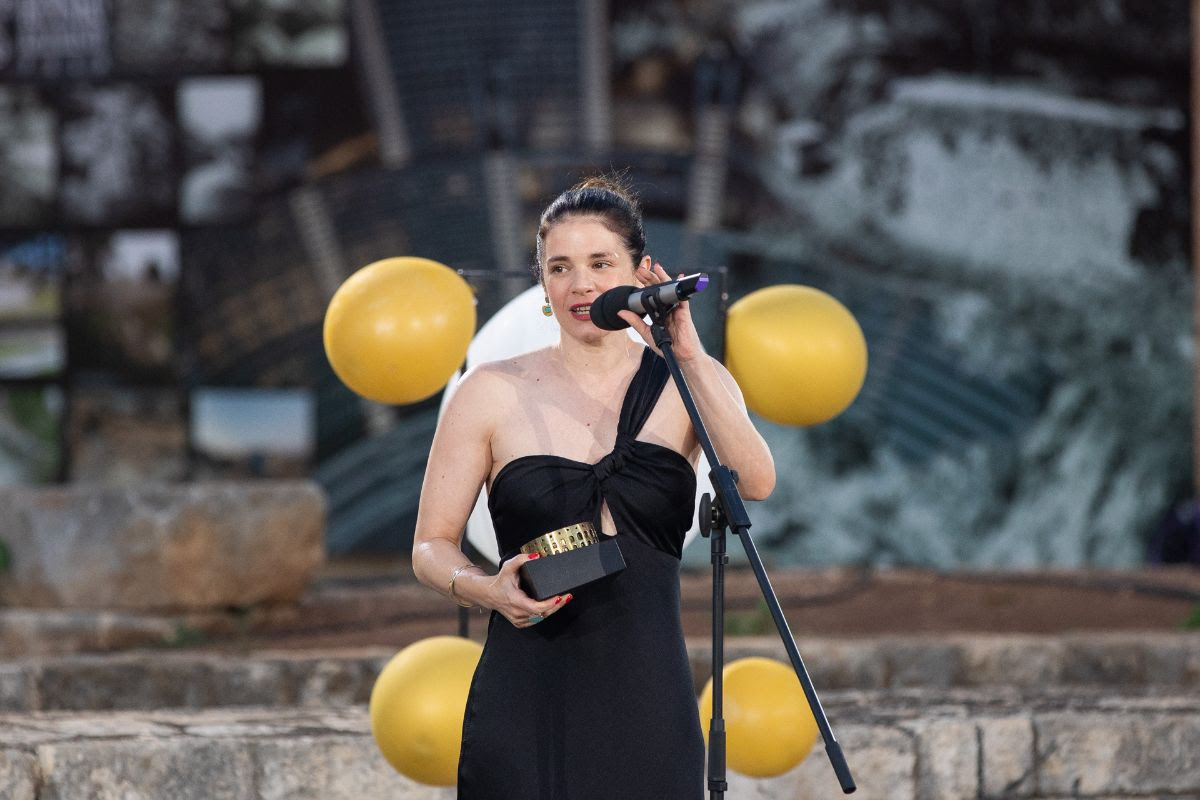 10. The Golden Arena for Best Supporting Actor is presented to Krešimir Mikić for the role of Belc in the film Escort, directed by Lukas Nola
"Krešimir Mikić has created an impressive and complex character of a deceptive man of
mephistophelian characteristics and strength. Skilfully balancing between the characteristics his manipulative character wishes to show to others while hiding his true essence, he faced a difficult acting task he accomplished masterfully. The particularity of his interpretation using the manners of Balkan-style familiarity makes for a vibrant and interesting character and adds an attractive humorous aspect to his interpretation."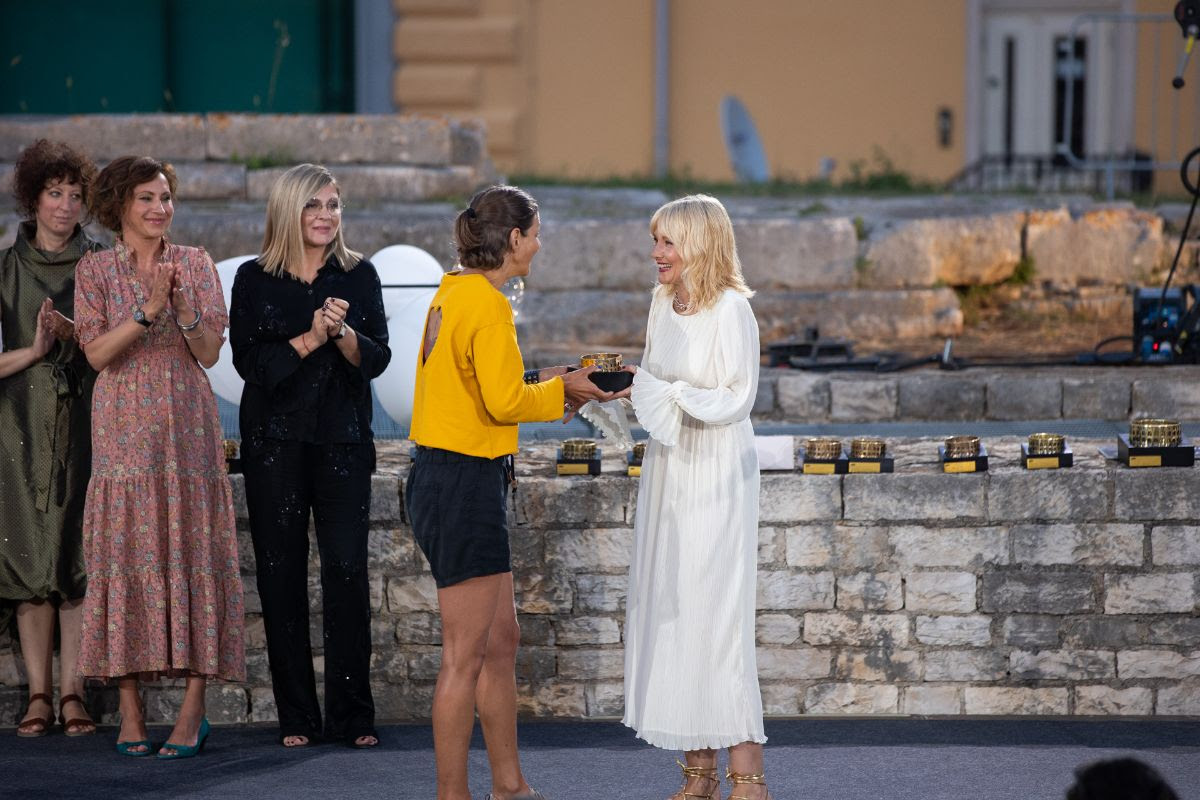 Barbara Nola accepted the award for Krešimir Mikić
11. The Golden Arena for Best Production Design is awarded to Ivan Veljača for the film Escort, directed by Lukas Nola
"Ivan Veljača's production design significantly contributes to the distinction of class worlds that collide in the film Escort and is one of the decisive factors of the lasting uncomfortable atmosphere that suggests and anticipates events that are to follow. The production design is aesthetically very impressive and makes the film visually striking."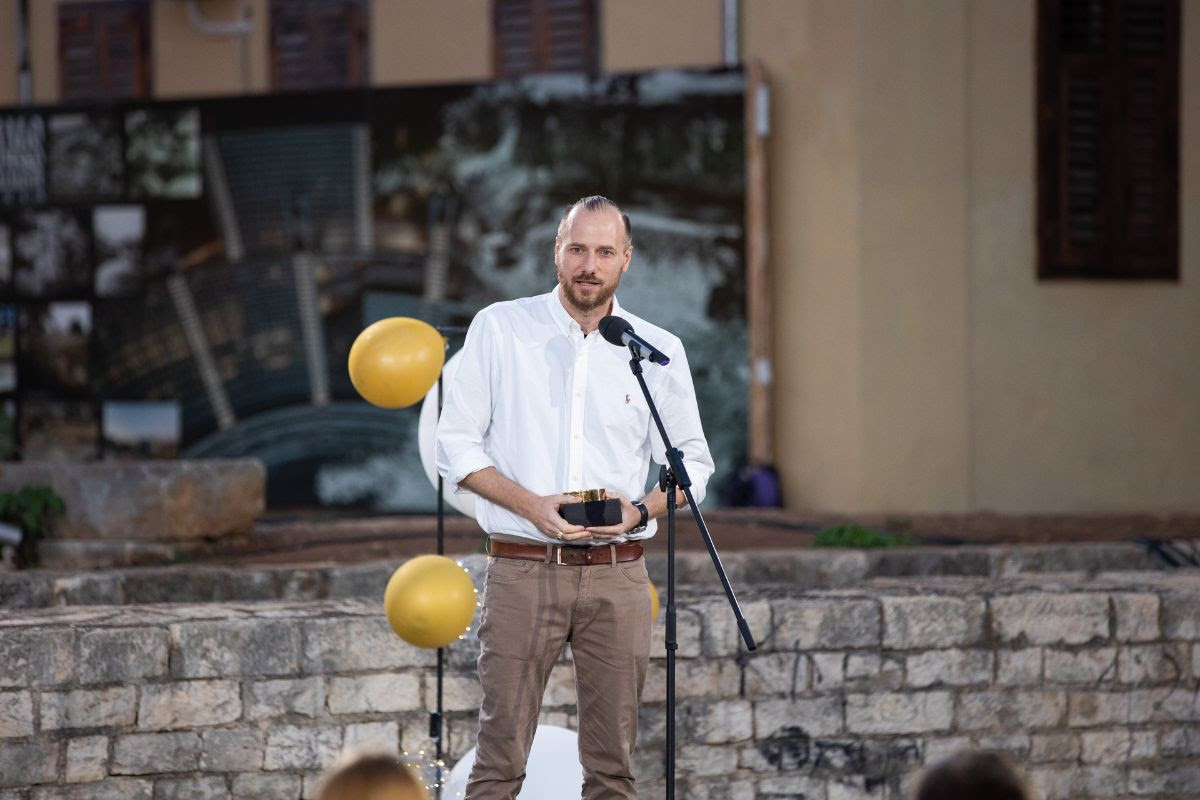 12. The Golden Arena for Best Costume Design is awarded to Ivana Zozola Vargović for the film The Diary of Paulina P., directed by Neven Hitrec
"Costume designer Ivana Zozoli Vargović has successfully mastered a huge task. The costume design in the film The Diary of Paulina P. Matches the aesthetic and stylisation of the film perfectly, and contributes to the playful colour of the image."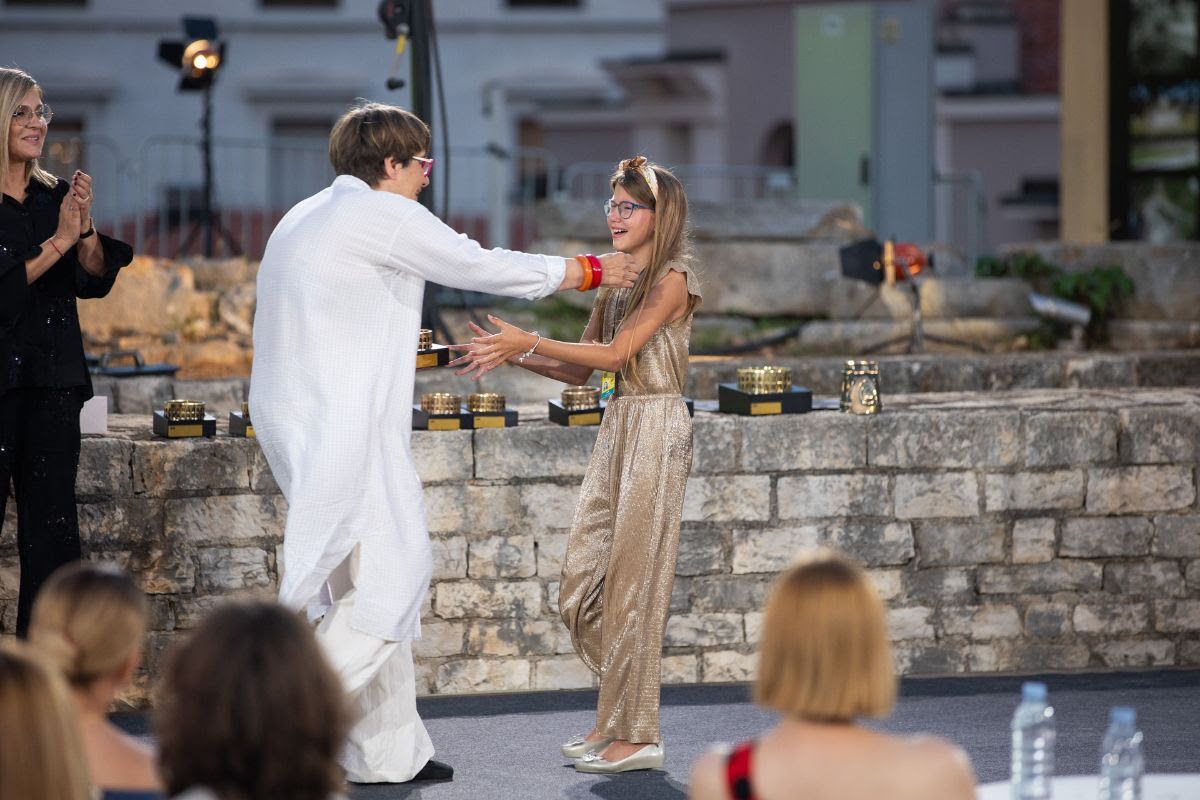 The main actress of "The Diary of Pauline P." Katja Matković accepted the award for costume designer Ivana Zozola Vargović
13. The Golden Arena for Best Music is awarded to Vjeran Šalamon and Coco Mosquito for the film Cricket & Antoinette, directed by Luka Rukavina
"The music in Cricket & Antoinette comes as a breath of fresh air and brings happy and playful themes that contribute to the story in their own way. It is age appropriate and skilfully plays with the emotions of the main characters it underscores, but also creates a cheerful break that pushes the plot forward."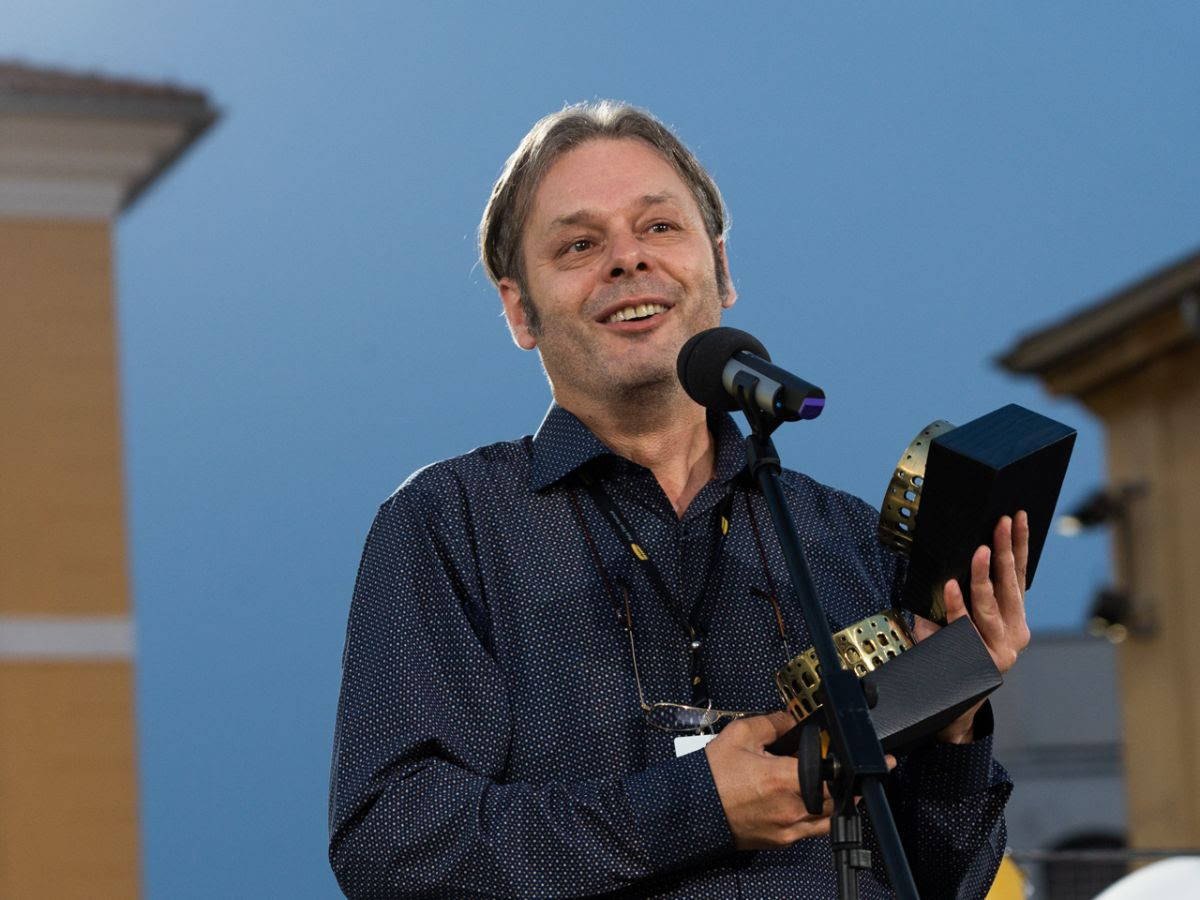 14. The Golden Arena for Best Special Effects is awarded to Pleter vatrometi for the film Carbide, directed by Josip Žuvan
"The main characters of boys in the film Carbide spend their time in the small town making YouTube videos of various explosions. These effects, as well as other effects in the film, are done in a professional, convincing, and technically high quality way."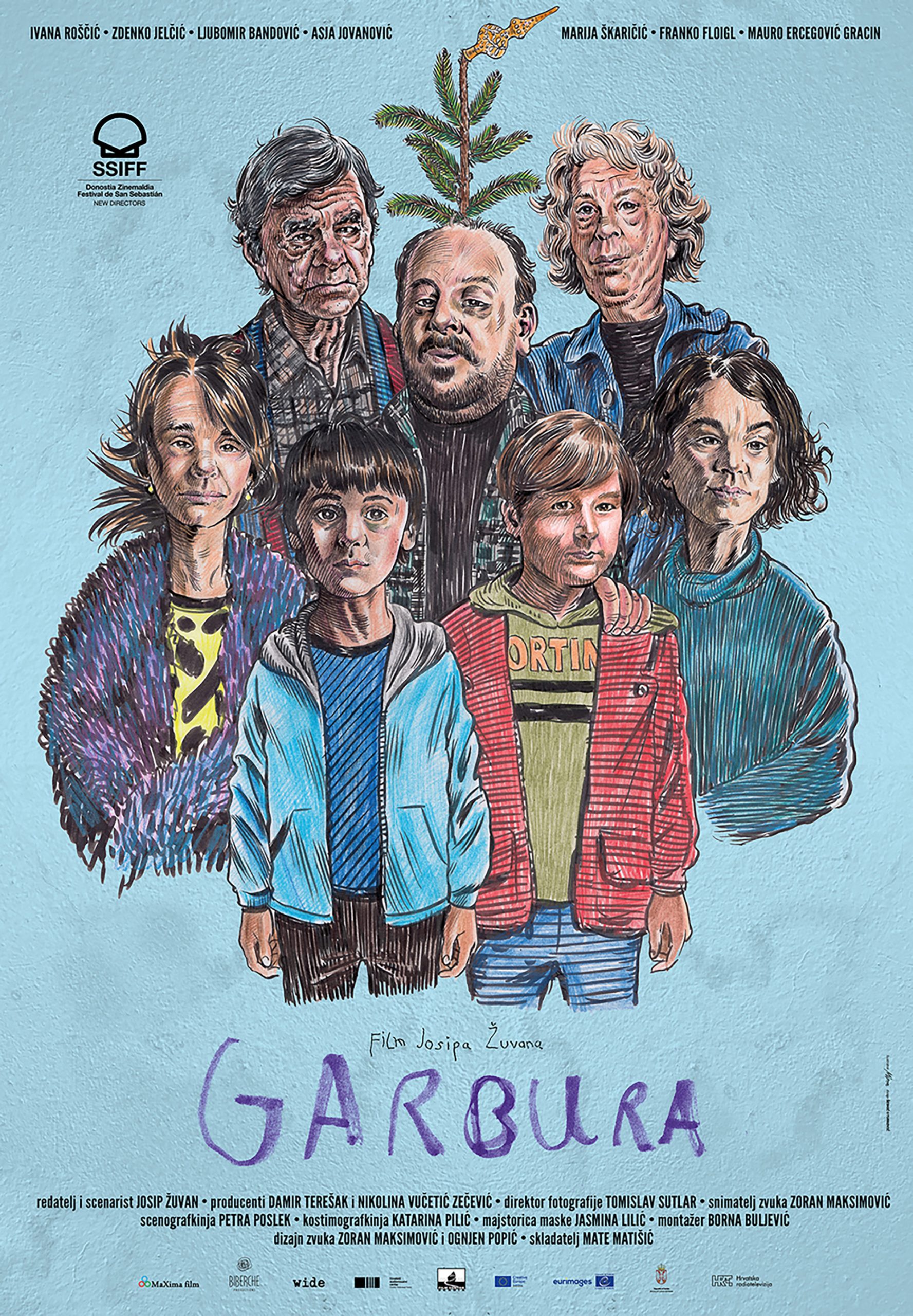 15. The Golden Arena for Best Make-Up is awarded to Snježana Gorup for the film Traces, directed by Dubravka Turić
"The main character of Traces faces a personal crisis and feeling lost. As make-up artist, Snježana Gorup helps portray the state of the main character in a very skilful, yet unassuming way. The main character has an autoimmune skin disease that is visible on her face, and the make-up artist convincingly shows the disease, as well as the situations in which the main character hides the visible traces of the disease with face make-up."
Snjezana Gorup, fourth from the left
16. The Golden Arena for Best Sound Design is awarded to Dubravka Premar for the film Traces, directed by Dubravka Turić
"The sound image of the film Traces is subtle and full-bodied. Dubravka Premar uses sound to complete the creating of the atmosphere that is extraordinarily important in this film, but also manages to enrich the film with sound miniatures that are in some cases humorous."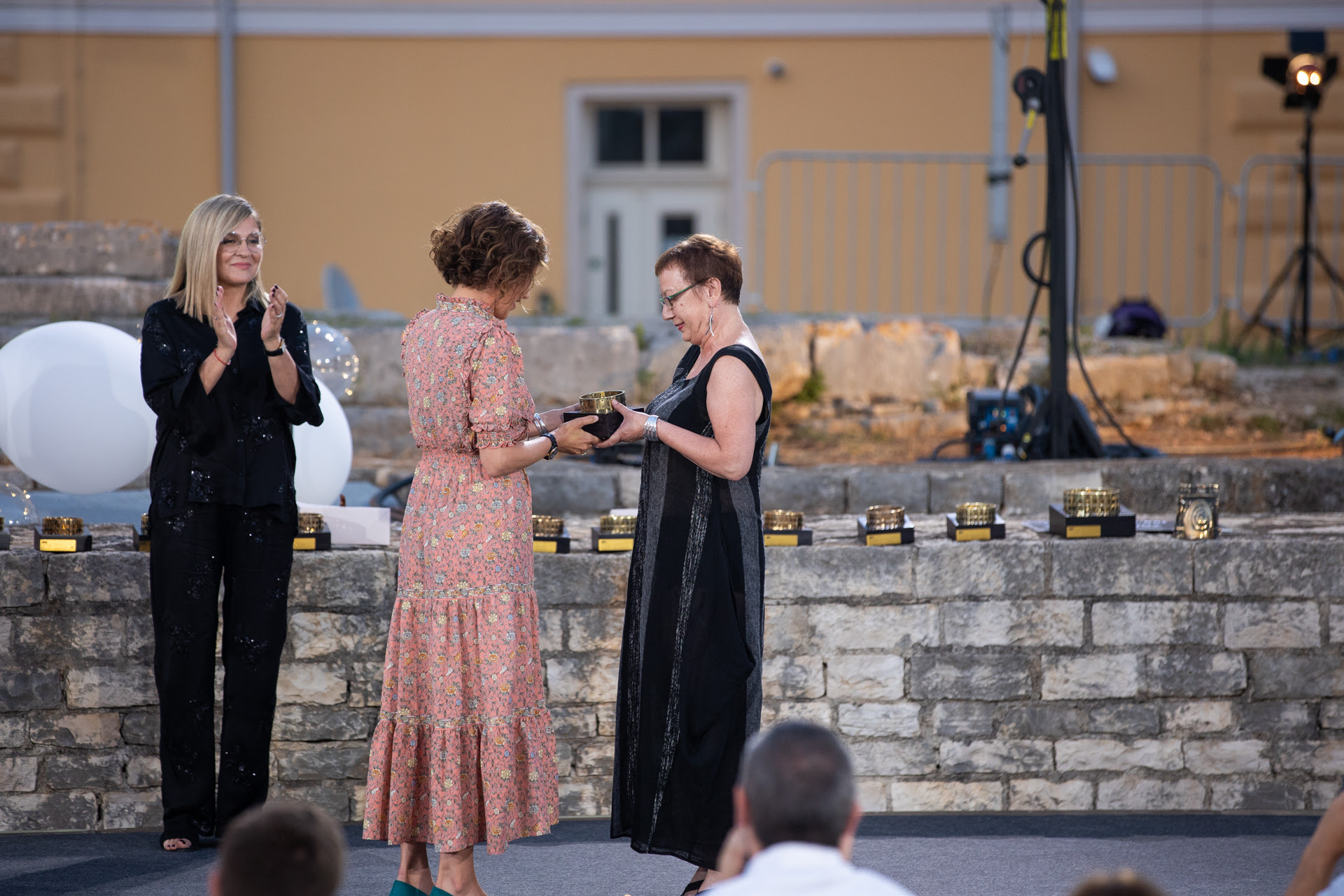 CROATIAN MINORITY CO-PRODUCTIONS
1. The Golden Arena for Best Croatian Minority Co-production is awarded to the documentary film Non-Aligned: Scenes from the Labudović Reels, directed by Mila Turajlić
"In the centre of interest of the film directed by Mila Turajlić is the work of Stevan Labudović, cameramen for Filmske novosti and personal cameraman to Yugoslav president Tito, and the emergence of the Non-Aligned Movement in the then Yugoslavia. This complex film, rich in material on personalities and the historical period it deals with, offers a new way of illuminating the emergence of the Non-Aligned Movement and positions the importance of the medium of film in creating the reputations and the comprehensiveness of the movement. With an inventive research approach, entwined with her own memories and emotional impressions of her childhood, the director rounds off and emphasises the view on the importance of that grand political idea."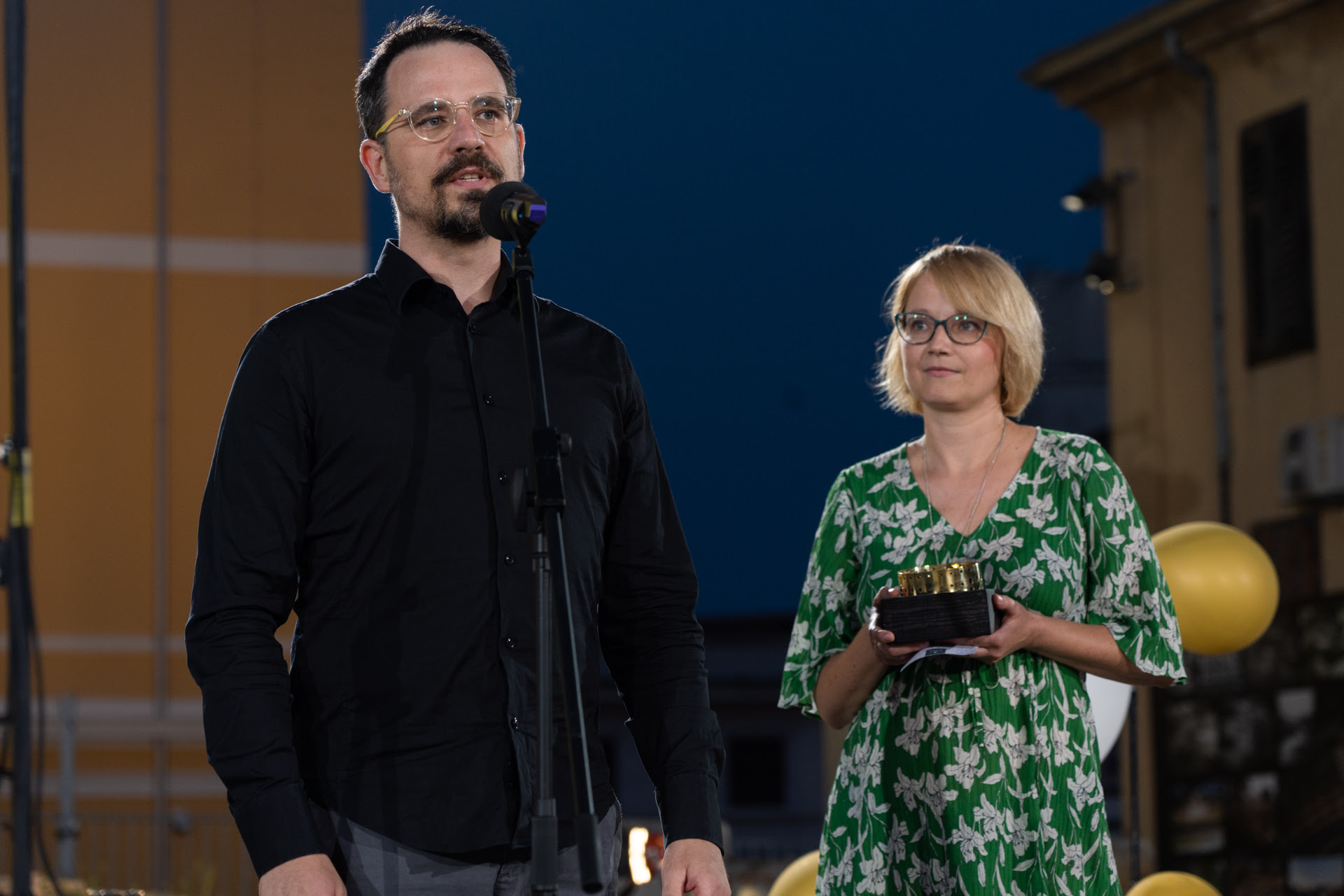 Tibor Keser and Vanja Jambrović are co-producers of the film Non-Aligned: Scenes from the Labudović Reels
2. The Golden Arena for Best Actress is awarded to Ksenija Marinković for the role of Draginja in the film Have You Seen This Woman?, directed by Dušan Zorić and Matija Gluščević
"With her splendid ability of transformation, Ksenija Marinković carries the film about the women we don't notice, and who have been pushed to the margins of society in one way or another. Each character is made up of different details that together create a layered 'supra character' that also seems to represent countless other women who don't have any visibility."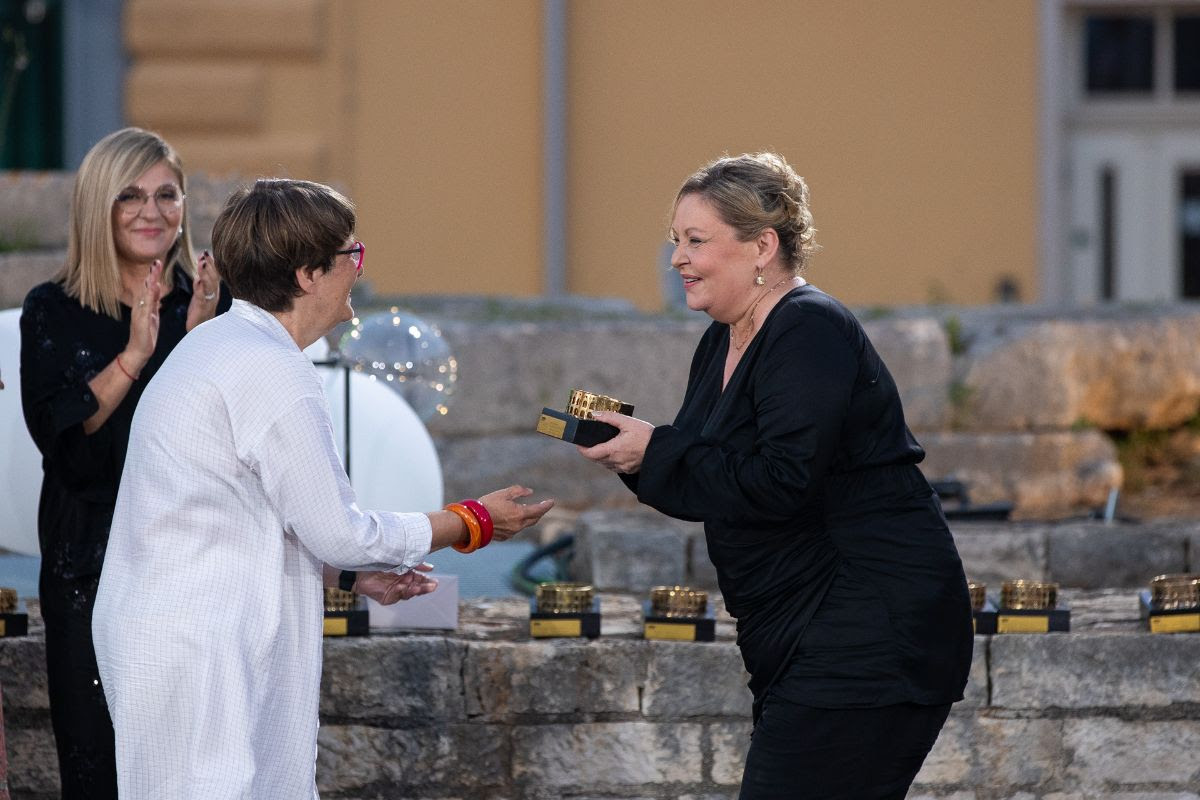 Snježana Tribuson and Ksenija Marinković
3. The Golden Arena for Best Actor is awarded to Adnan Omerović for the role of Zoran in the film The Happiest Man in the World, written and directed by Teona Strugar Mitevska
"Adnan Omerović has created a character that is visibly and disturbingly torn by an overwhelming feeling of guilt for the dramatic events from the past. The neurosis felt in his whole being tangibly depicts the conflicted state of mind of a man haunted by events he was a part of both as victim and as aggressor."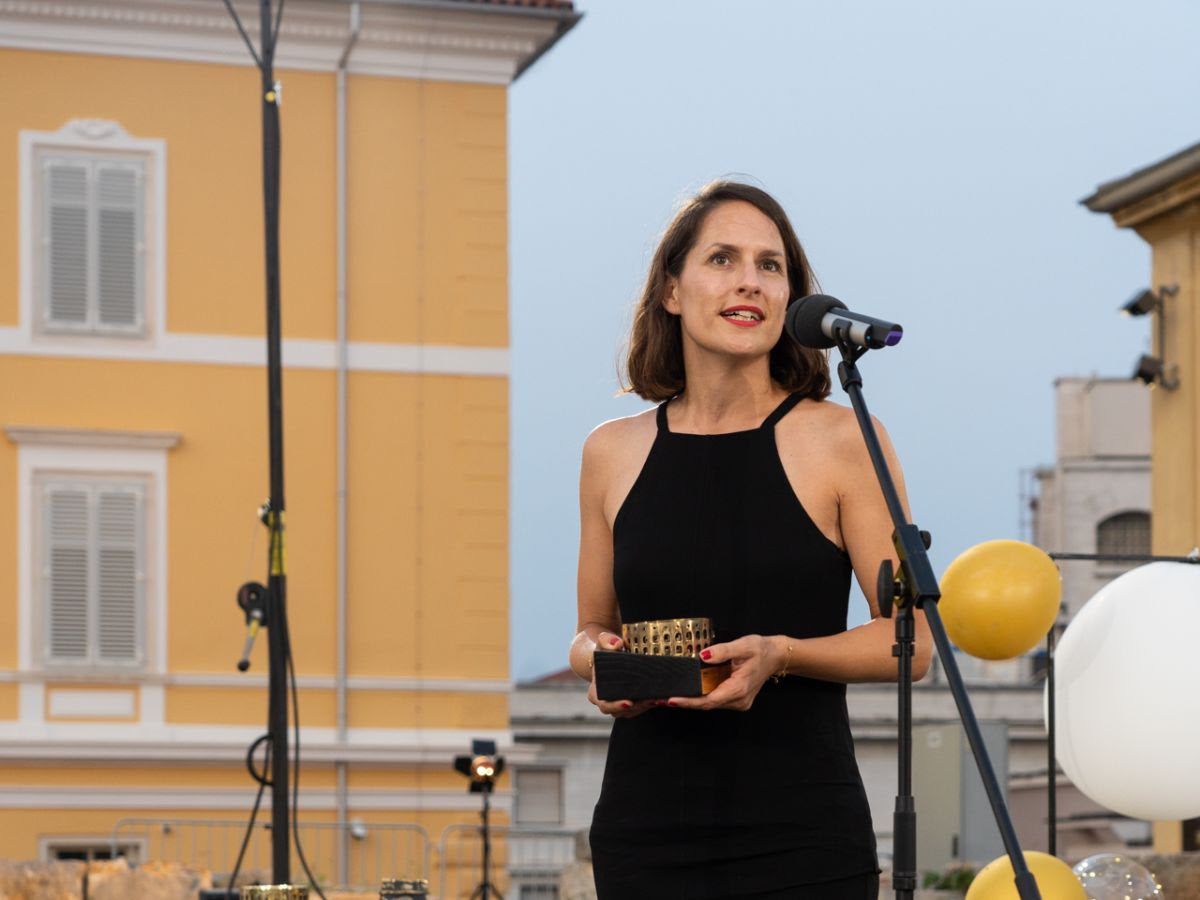 Vanja Sremac accepted the award for Adnan Omerović
4. The Golden Arena for Best Cinematography is awarded to Aleksa Radunović, Marko Kažić and Milica Drinić for the film Have You Seen This Woman?, directed by Dušan Zorić and Matija Gluščević
"The strong visual aesthetic of the three authors creates the collective identity of this wondrous film triptych and at the same time leaves their author's signature in each of the episodes."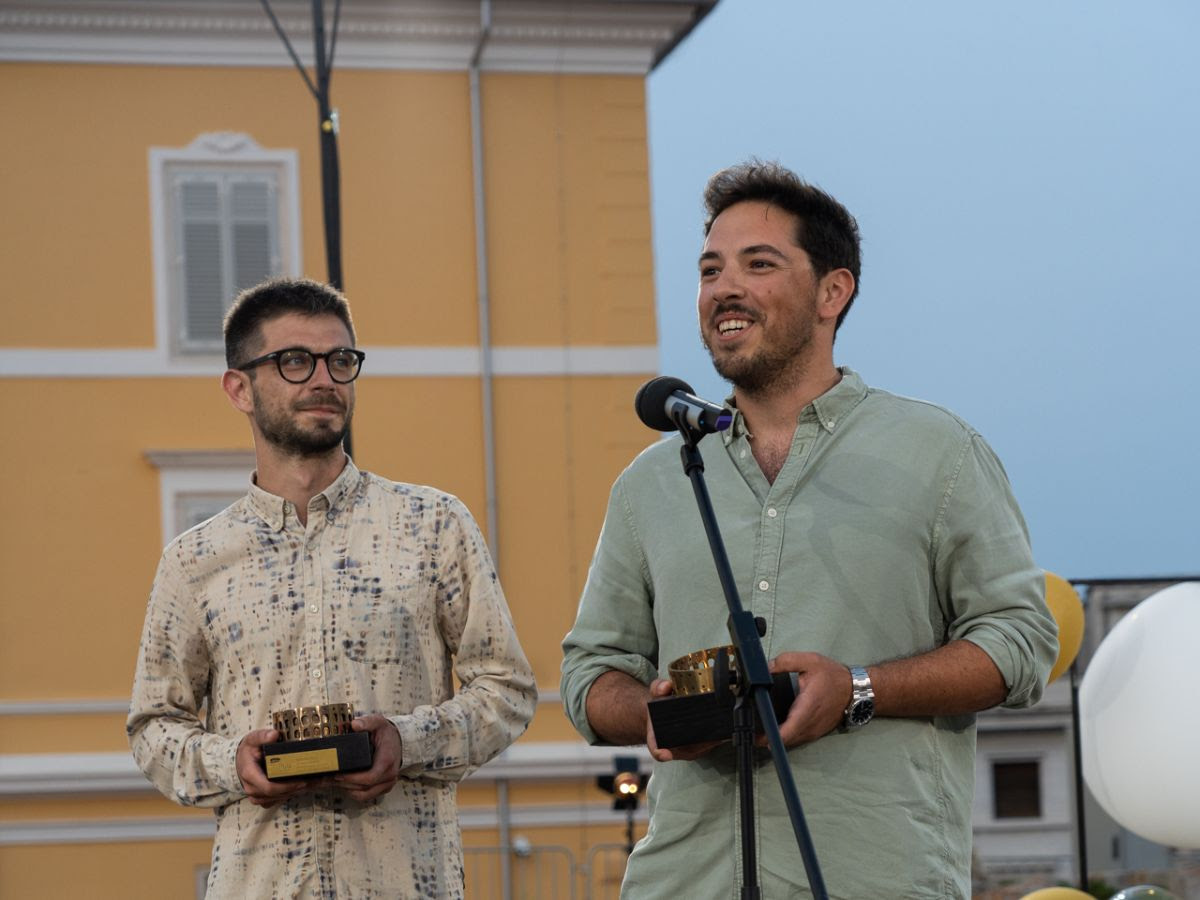 Marko Kažić and Aleksa Radunović
5. The Special Jury Prize is awarded to Jelena Kordić Kuret, lead actress in the film The Happiest Man in the World, where she plays the role of Asja
"In the film The Happiest Man in the World, Jelena Kordić has created a fascinating character that gradually, with long, exact restraint, reveals her external and internal scars, creating an arch from the carefully build facade, through the impressive breakdown, to the final confrontation."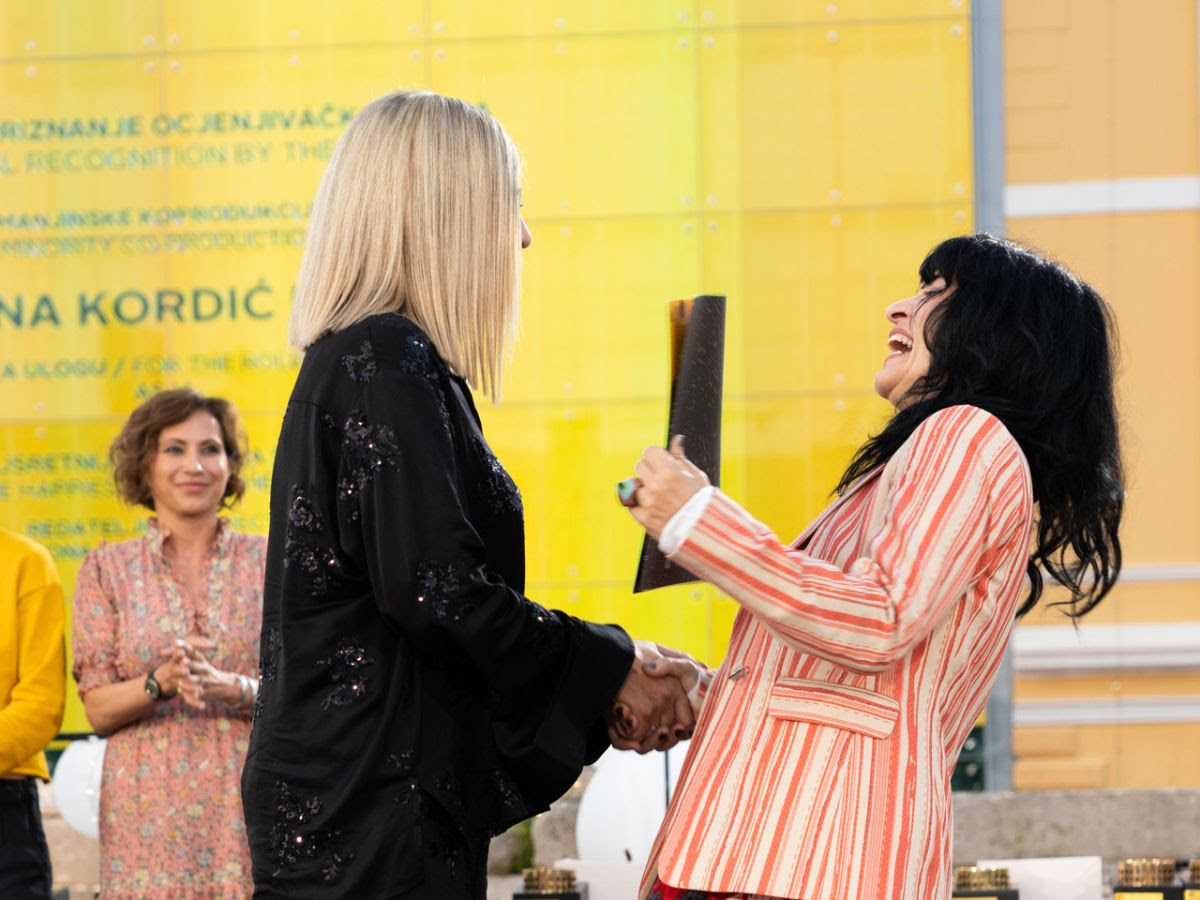 Teona Strugar Mitevska, director of the film "The Happiest Man in the World", received the award for the leading actress Jelena Kordić Kuret
AUDIENCE SCORES
Cricket & Antoinette: 4.83
Bigger Than Trauma: 4.82
The Diary of Paulina P.: 4.73
Safe Place: 4.64
Hotel Pula: 4.60
Only When I Laugh: 4.60
Good Times, Bad Times: 4.56
Seventh Heaven: 4.55
Carbide: 4.48
Death of the Little Match Girl: 4.47
Pelican: 4.29
Traces: 4.24
Escort: 4.09
INDUSTRY PROGRAMME PULAPRO AWARDS
Work in Progress
Fiume o morte – 6.000 EUR Festival
Celebration – 10.000 EUR Sleepwalker
Men on the Island – 3.000 Teleking
Screenplay of a Blockbuster
Hrvoje Hribar – Black Swan – 5.000 EUR (Blitz) and 5.000 EUR (HAVC)