National Competition Programme of the 69th Pula announced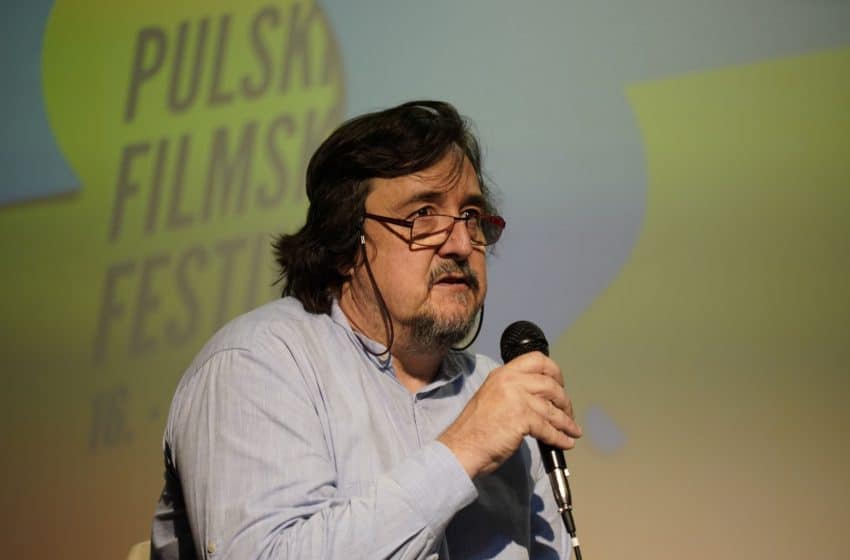 DIRECTOR OF PULA FILM FESTIVAK, TANJA MILIČIĆ, AND ARTISTIC DIRECTOR OF PULA FILM FESTIVAL, PAVO MARINKOVIĆ, PRESENT THE CROATIAN PROGRAMME OF THE 69TH PULA FILM FESTIVAL
The Croatian Programme of the 69th Pula Film Festival was presented today at the Cultural Information Centre in Zagreb. Other than representatives of the media, film artists and partners of the Festival, the director of the Public Institution Pula Film Festival Tanja Miličić, artistic director of Pula Film Festival Pavo Marinković, and Head of Sector for Audiovisual Activity and Encouraging Entrepreneurship in Cultural and Creative Industries Vjera Matković, were also present.
The Croatian Programme of this year's Pula Film Festival presents ten films to be screened at the Arena and Valli Cinema. The film Sixth Bus, directed by Eduard Galić, will open the Festival on 16 July, and the other films in competition are 4:2, directed by Anđelo Jurkas, Kick and Scream, directed by Nina Violić, Even Pigs Go to Heaven, directed by Goran Dukić, High on Life, directed by Radislav Jovanov, The Uncle, directed by Andrija Mardešić and David Kapac, and The Staffroom, directed by Sonja Tarokić.
The Croatian Programme Jury consists of director Stefan Ruzowitzky, last year's winner of the Grand Golden Arena Zrinko Ogresta, actress Marija Škaričić, Alissa Simon, who writes film reviews for Variety and is Senior Programmer for the Palm Springs International Film Festival, and editor Miran Miošić.
"Other than in the Arena, Valli Cinema, Istrian National Theatre, and Kaštel, visitors and film professionals will be able to watch Croatian and international films in this year's Pula Film Festival on beach chairs at Ambrela Beach, at the magical islands of Brijuni, as well as Rovinj and Poreč. Croatian filmmakers will have an opportunity to present their latest films, as well as their films in progress, to numerous important international sales agents, film festivals representatives, producers, and other film professionals. There are only 43 days to the Festival: films are coming in from across Europe, film dialogues are being translated, schedules are being finalised, rooms are being booked, posters are going up, moderators and hosts are being booked, as well as site managers, jury secretaries, treasurers, and drivers, and soon, applications for volunteers will be opened. The working atmosphere at the Festival is extremely dynamic and exciting, especially because after two years the Festival will be held with no epidemiological measures in place", said Tanja Miličić, director of the Public Institution Pula Film Festival.
Pavo Marinković, artistic director of Pula Film Festival, said at the event: "All those who shot and completed their films in very uncertain and burdensome times of the pandemic need to be congratulated. And all the Croatian films that will be screened at this year's Festival were made under such conditions. Most have not been seen by the Croatian public, including the grateful audience at Pula Film Festival. We have tried to put together the best possible programme, with a fair balance, taking care of the communicative nature of film, the relevance of topics, and at the same time respecting the aesthetic parameters. I think this is the year of mature debutants, with some being respected artists who do not primarily work in feature film directing, which makes this year's Festival special. The scheduling of slots for screenings at the Arena is also a nightmare of this year's Pula Film Festival, as it is hard to reconcile the expectations of the audience, of the filmmakers, and one's own taste".
High resolution photos for free publication (PFF Press): https://we.tl/t-EuJteNUp6V