Book Presentation – Život u filmu: Uzori i dosezi by Nenad Polimac
The book Život u filmu: Uzori i dosezi (Life in Film: Aspirations and Achievements) by Nenad Polimac was presented on 18 July at Valli Cinema, with attendance from the author and Daniel Rafaelić, film historian and critic.
Published in 2019 by the Prosvjeta Serbian Cultural Society, the book Život u filmu: Uzori i dosezi is the first of the trilogy, a hommage of sorts to the dedicated and decades-long work of a man we call "Polimac", adjective, Rafaelić said in his introduction. The 668 pages of the book boast illustrations and photographs and record the preserved texts by this renowned film critic and journalist, giving the reader insight into some more or less known information on Croatian film and the people behind the cameras who have made some of the best Croatian films that this encyclopedic edition delves into. Both the author and Rafaelić concluded that this is why the book is read in stages, with the help of the index, and the reader just keeps coming back to it.
Polimac begins this encyclopedic book with domestic film magazines that influenced him heavily: the Belgrade magazine Film (1950-1952), the magazine Film danas (Film Today) (1958-1959), and the work of "The Hitchcocks", the Zagreb group from the 1960s that never succeeded in starting its own publication, but has left a mark on film critics. The largest part of the book is composed of essays and interviews with film directors who represent the pantheon of Croatian film (Belan, Bauer, Berković, Tomislav Radić, Vatroslav Mimica, and others).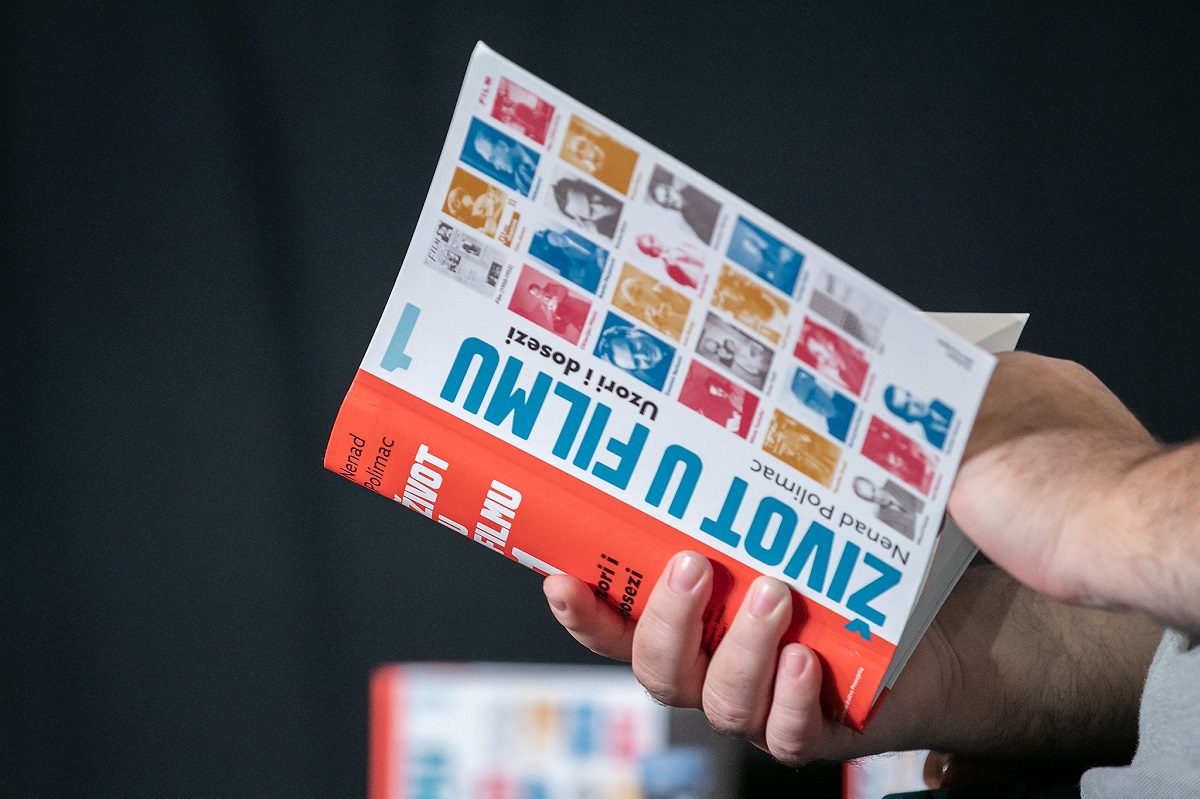 Polimac personally knew most of the directors, which gives the book a special note. The author himself says that the interviews with these directors, or as he calls them, film project controllers, were of exceptional importance. The book includes original reviews, as well as some later reviews that were written after some of the film have been assessed again. Other than live action feature films, Polimac also writes about the directors of animated and experimental film, for example, Nedjeljko Dragić and Tomislav Gotovac, as well as creative producers such as Krunoslav Heidler.
The value of this book, Rafaelić emphasised, is manifold. Other than the fact that Polimac documents valuable elements of domestic film as an excellent archivist and statistician, he also expands knowledge about them by making certain film and directors relevant again. For Polimac, his tendency towards film archive studies means rewatching and reassessing certain periods of Croatian film production. When watching a film from the 1990s, he says, he watches with different eyes than at the time, in hindsight, and finds things he hadn't noticed before. A boring discipline of rewatching a flim is important, he said.