Saturday 15.07, 20:30, in front of the Arena
PUHAČKI ORKESTAR GRADA PULE
Celebrating its 30th anniversary, the Wind Orchestra of the City of Pula celebrates its 30th anniversary has been an integral part of the life of its city since its founding. Its members are
musicians of all ages and the young musicians gain musical experience within the orchestra. It hasan abundant repertoire: classic music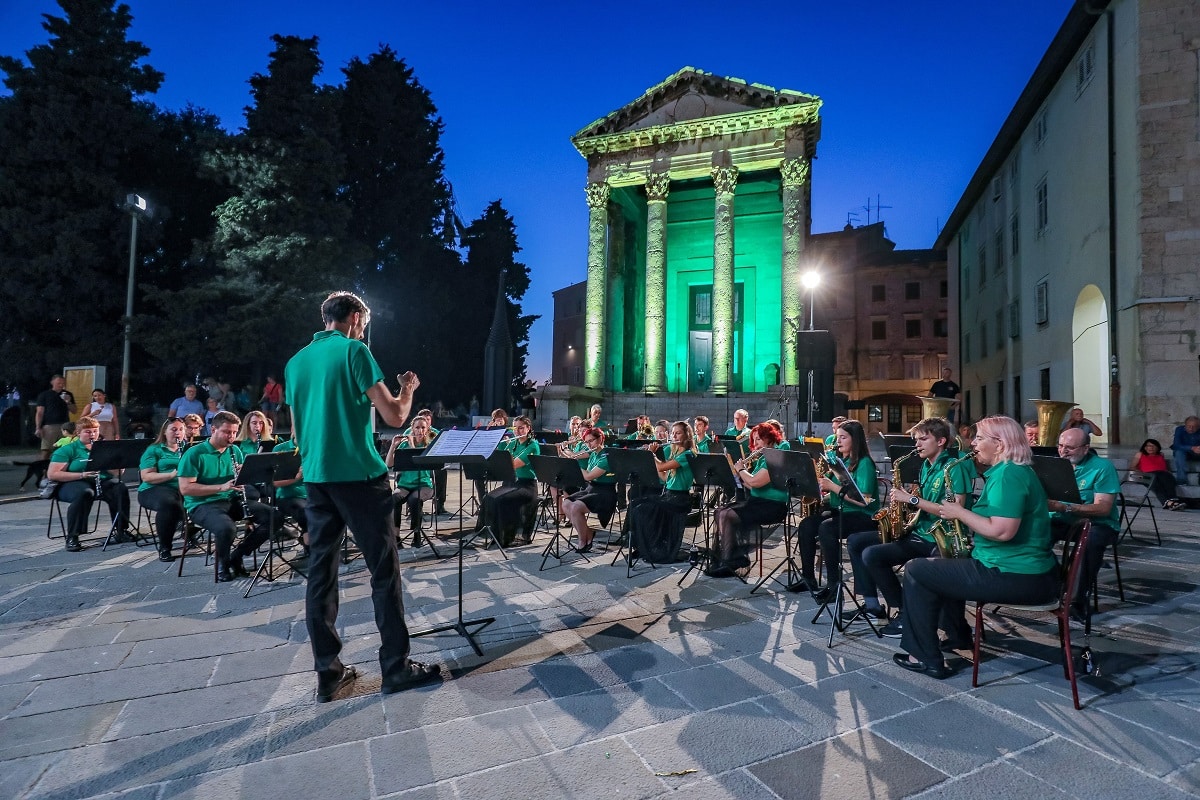 literature, film, pop and rock music, marching music, and original compositions for wind orchestra. Along with conductor Branko Sterpin, members of the Wind Orchestra of the City of Pula share their love of music. The orchestra meets at the Rojc Community Centre, where music is an everyday occurrence.
Saturday 15.07, 22:30, Portarata
Freaktion is an alternative rock band from Pula formed by Gabriel Radović (guitar), Vasja Šumonja (bass), Toni Drandić (drums), and Maja Šebelić (vocals). They have been playing together since 2019, and have performed at a number of events and festivals such as INmusic, Superval, PremanKultura (SeptembArt), Roštiljarka, RiRock, etc. Last year they released their first album Aesthetic-sin with nine original songs.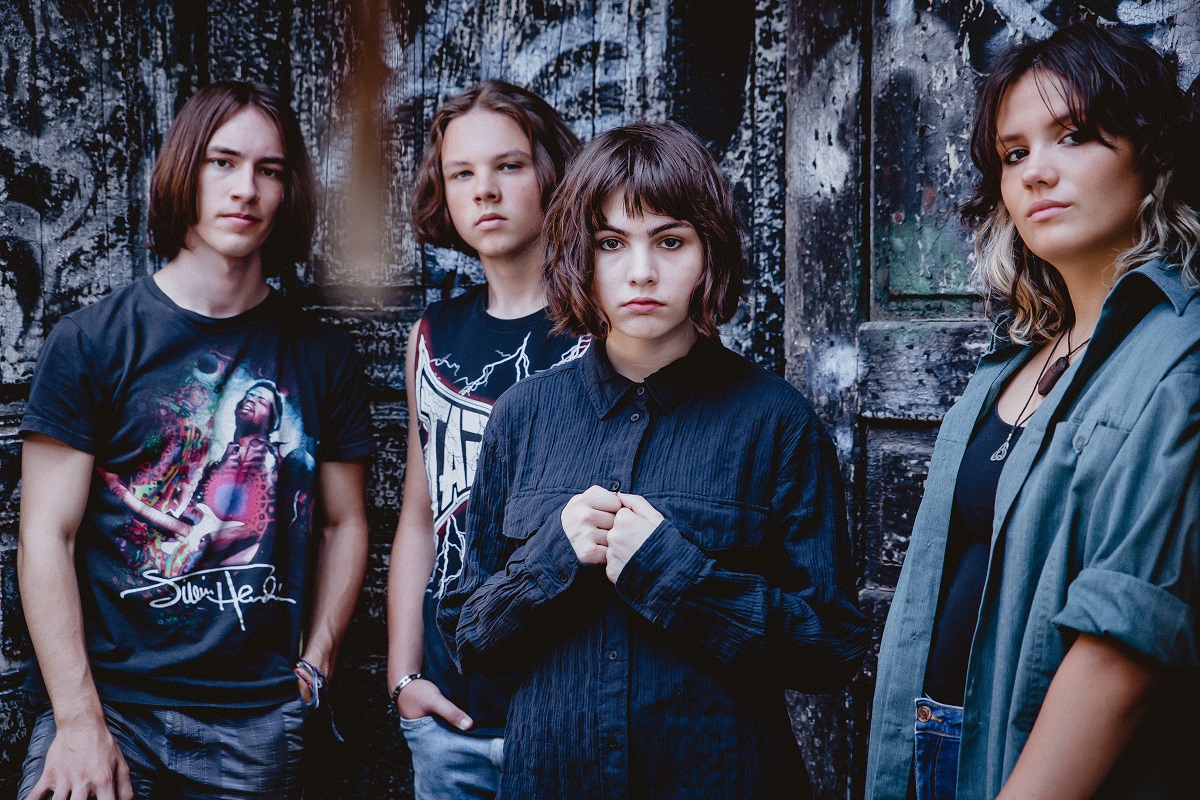 Saturday 15.07, 22:30, Forum
Los Ekekos combine traditional Latino cumbia rhythm with psychedelic sounds of electric indie guitars, creating a psychotic cocktail catapulting all those who drink it into the bliss of a deep forest. Their name comes from Ekeko, the pagan idol of abundance and joy worshiped by the people from the Andes. They are polyglots, just like their city of Trieste, and also polyamorous in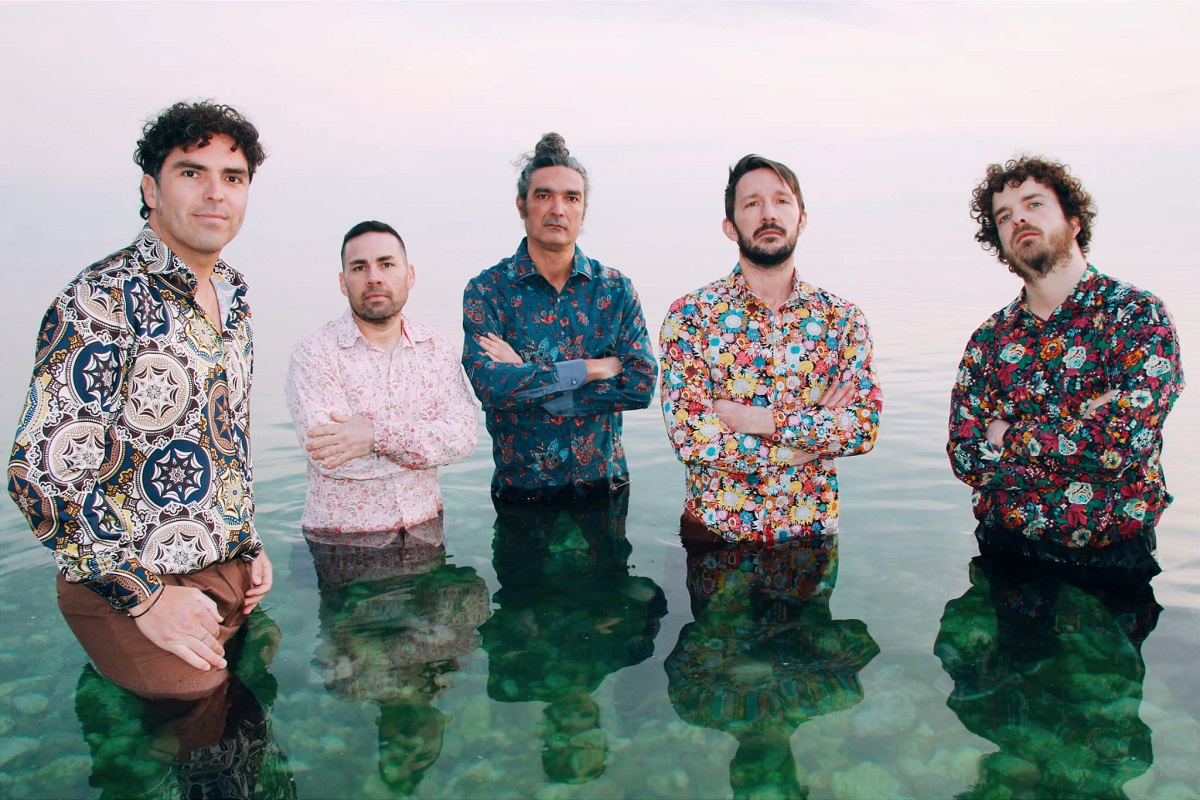 terms of music. Los Ekekos leave hardly anyone indifferent. Their energetic performances are a guarantee of a good time and wild dancing.
Sunday 16.07, 23:00, Home of croatian veterans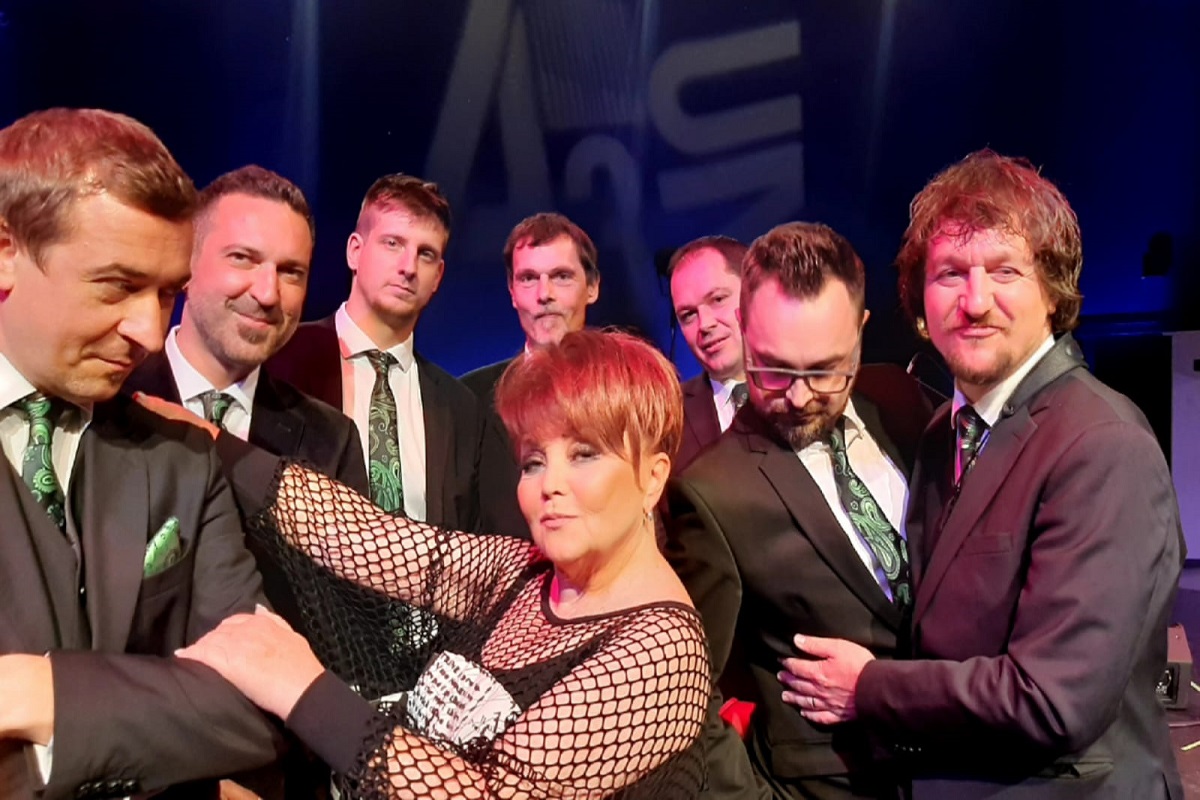 ZDENKA KOVAČIČEK I GREENHOUE BLUES BAND + AFTER: FOX & HIS FRIENDS
In early 2016, Greenhouse Blues Band started its intensive cooperation with legendary Croatian singer Zdenka Kovačiček. The first lady of Croatian jazz has gained notable international reputation primarily thanks to her sense for jazz interpretation, her feeling for improvisation, and
her jazz-appropriate voice and a large number of performances on international stages and jazz festivals across Europe. Her stylistic affinities and approach to jazz interpretations are based on the tradition of American jazz vocals, swing, and her affinity toward jazz standards. The set for the joint performance of Greenhouse Blues Band and Zdenka Kovačiček includes timeless jazz standards such as Is You Is, Georgia On My Mind, Let The Good Times Roll, Alright OK, and Route 66, as well as Zdenka's successful Croatian songs such as Žena za sva vremena, Vrati se u moje dane, Mali crni brat, Frka, Mi volimo soul, and Volim te kao konja, as well as some of the most famous songs by the great Janis Joplin (Try, Mercedes Benz, Bobby McGee, Piece of My Heart, Get It While You Can).
Monday 17.07, 23:00, Home of croatian veterans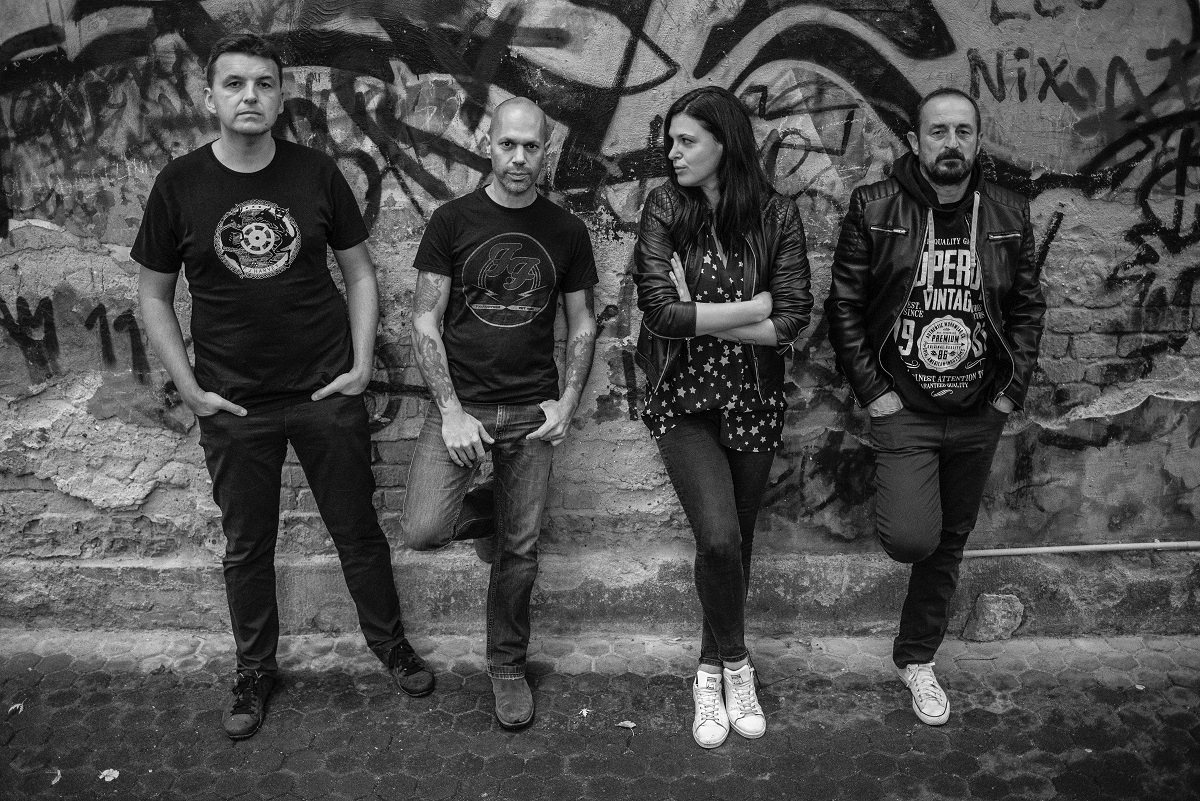 Cry Babies is a rock cover band with 25 years of continuous twisted reflections of text and music arrangement. The foundation of their reputation is fierce performances. They base their identity on cheeky, witty, humorous and fun, heavy and dark covers of songs from various music styles – in a recognisably their own, rock way. They have won the Fender Mega Music Award for best club band.
Their famous covers include, but are not limited to the songs Pamtim samo sretne dane, On me voli na svoj način, S druge strane, Nije htjela, Bacila je sve niz rijeku, Fly Me to the Moon .
Tuesday 18.07, 23:00, Home of croatian veterans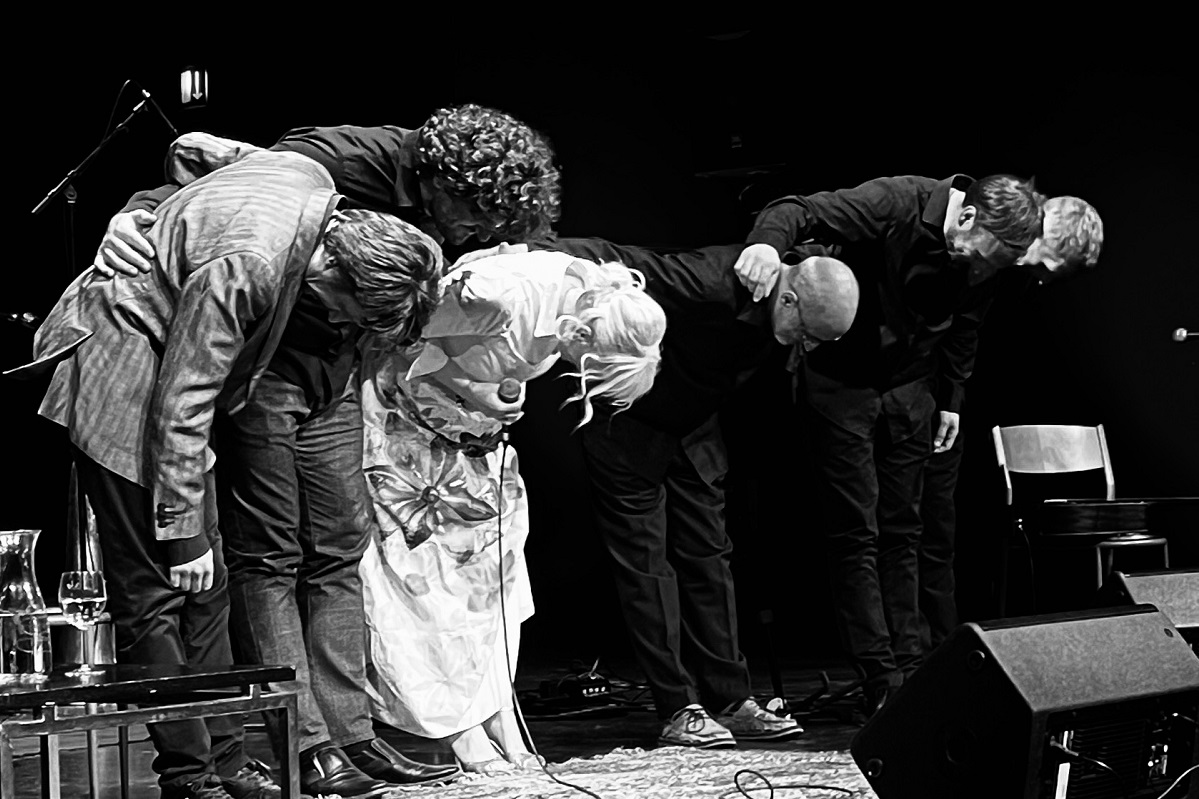 The Zagreb group of musicians gathered under the name Filmmusicorkestar has been performing for almost seven years. Their first performances aroused interest from the audience in the entire region, and the quality of their work is validated by names such as Goran Bregović, Vlatko Stefanovski, Zoran Predin, Emir Hadžihafizbegović, Đelo Hadžiselimović,
Zlatko Gall,  and Miroslav Tadić. Led by the great vocals by Elma Burnić, they present the audience with some of the most important music themes that have marked the film era.
Wednesday 19.07, 23:00, Home of croatian veterans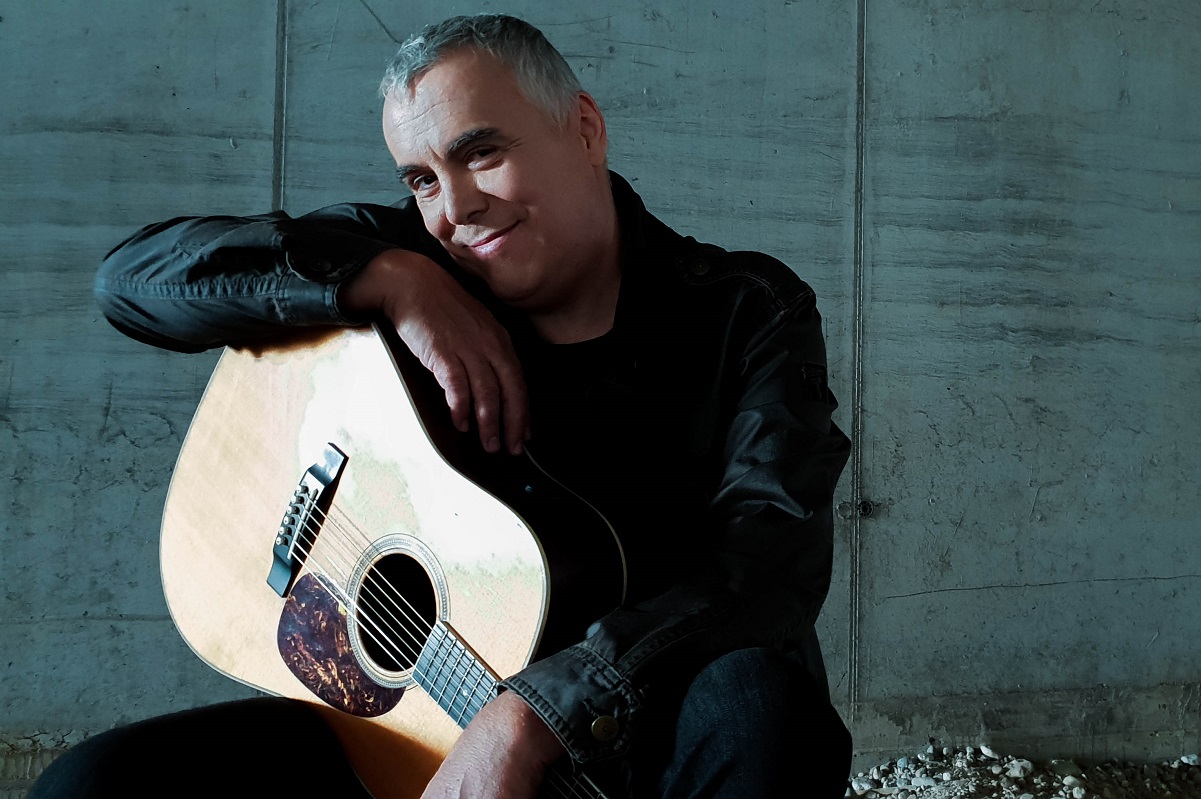 ZORAN PREDIN – DUO SREBRNI PIONIRI
In his rich artistic career, Zoran Predin has released 43 albums, four collections of poems and lyrics, two books of short stories, and a novel. He performs his original songs and songs by other authors in the way they originally sounded. He sings strumming his guitar, with a bit of help of excellent guitarist and friend Igor Polak, in a duet
aptly named Srebrni pioniri (Silver Pioneers). Lyrics come to the fore and evoke tears, while introductions, dark humour and a bit of stand-up comedy bring about fun and laughter. The result is the audience joining in for the choruses and an infectiously good atmosphere. That's how you steal your destiny. Relax and… Enjoy.
Thursday 20.07, 23:00, Home of croatian veterans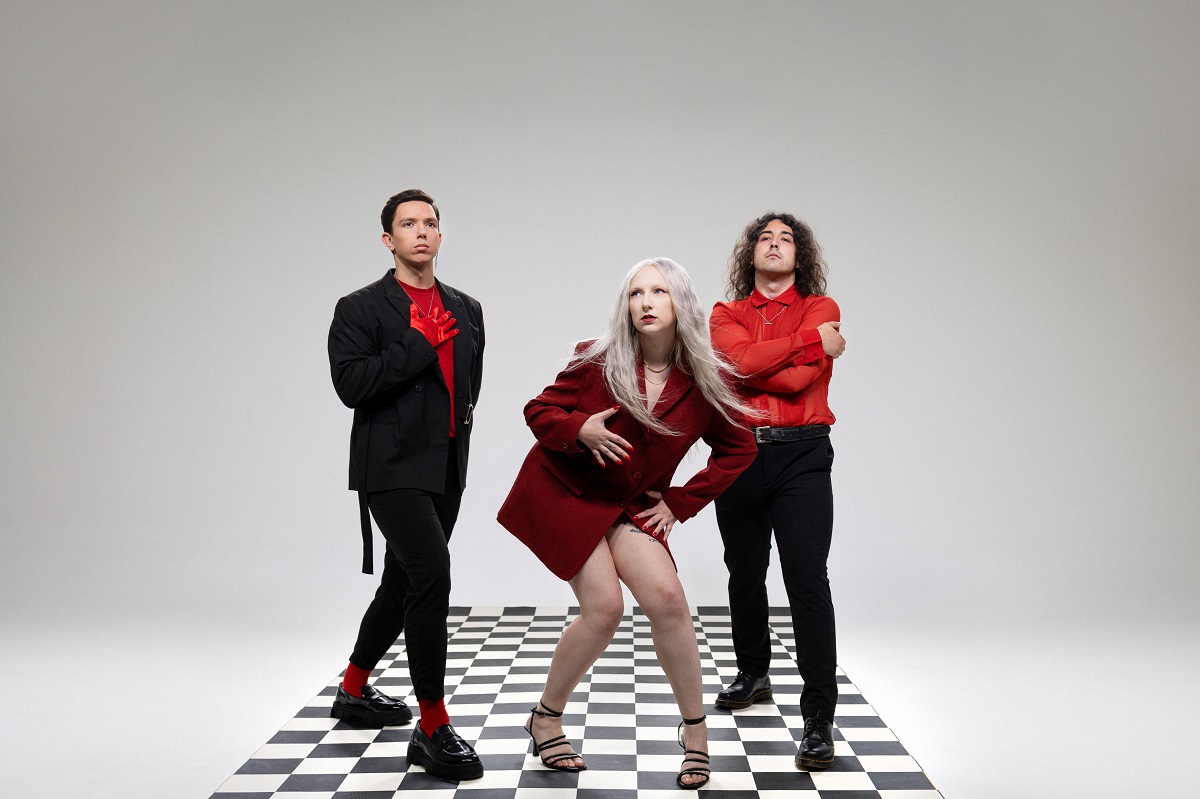 The increasingly successful synth-pop trio – Luka Vidović, Anja Papa, and Bruno Žabek – keep releasing one acclaimed album after another, well received by the audience, as well as the critics. In 2012, Vidović and Papa began their journey together and following two dark-pop albums in English, Side Project, they decided to change course entirely and switched to Croatian,  boldly
pursuing in 1980s nostalgia. Soon, guitarist Bruno Žabek joined the band, bringing another level of wilderness into their performances. After a very successful debut album, in 2021 they released their second album Atomi, which solidified the trio's position on the regional scene with its maturity.
Friday 21.07, 23:00, Home of croatian veterans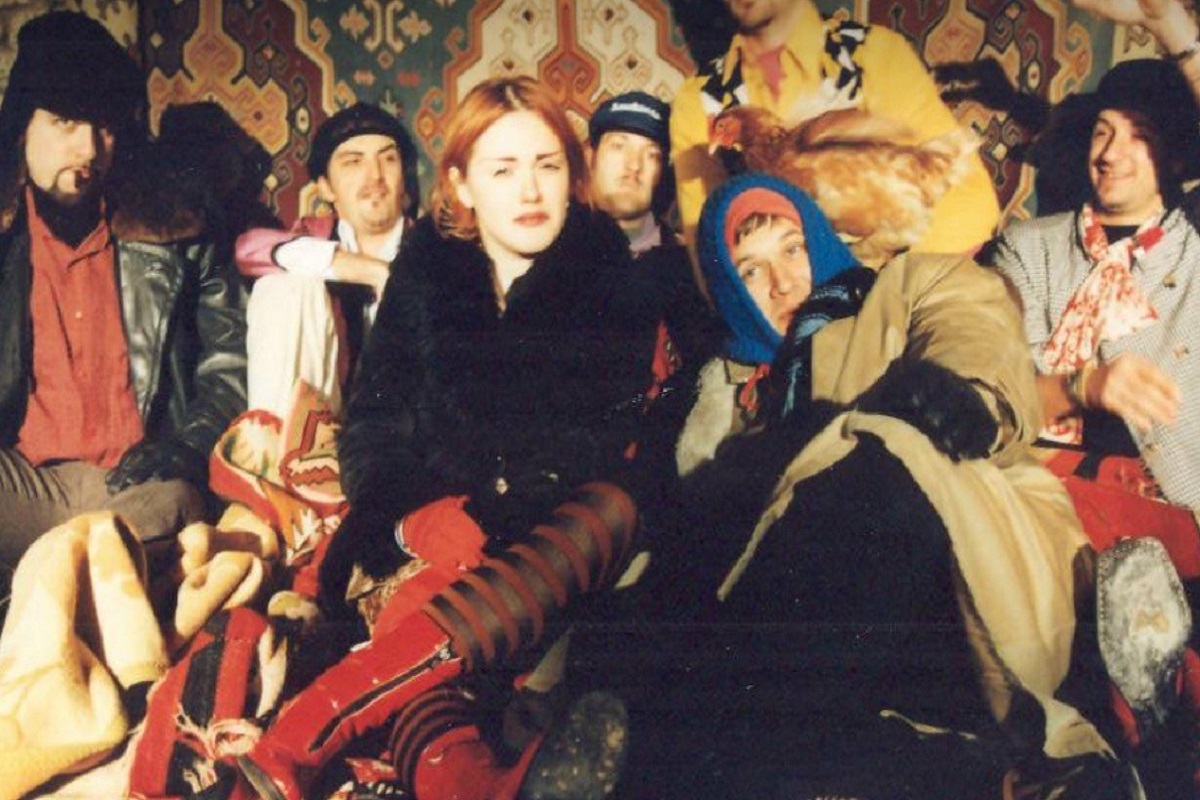 Mambo, swing, samba, tango, ska, afropop, Dalmatian and French chansons, Macedonian and other melodies in a massive pop-rock "whatever your heart desires" combination. A rock concert in pop and punk versions with its heart in cabaret instinct, or, in short, everything that brings joy and helps the little being give fully into this tragically short life with joy. Dear travellers of colourful
music, welcome to the podium of the soundcraft Stampedo and be sure to wear your dancing shoes and a smile!
Saturday 22.07, 23:00, Home of croatian veterans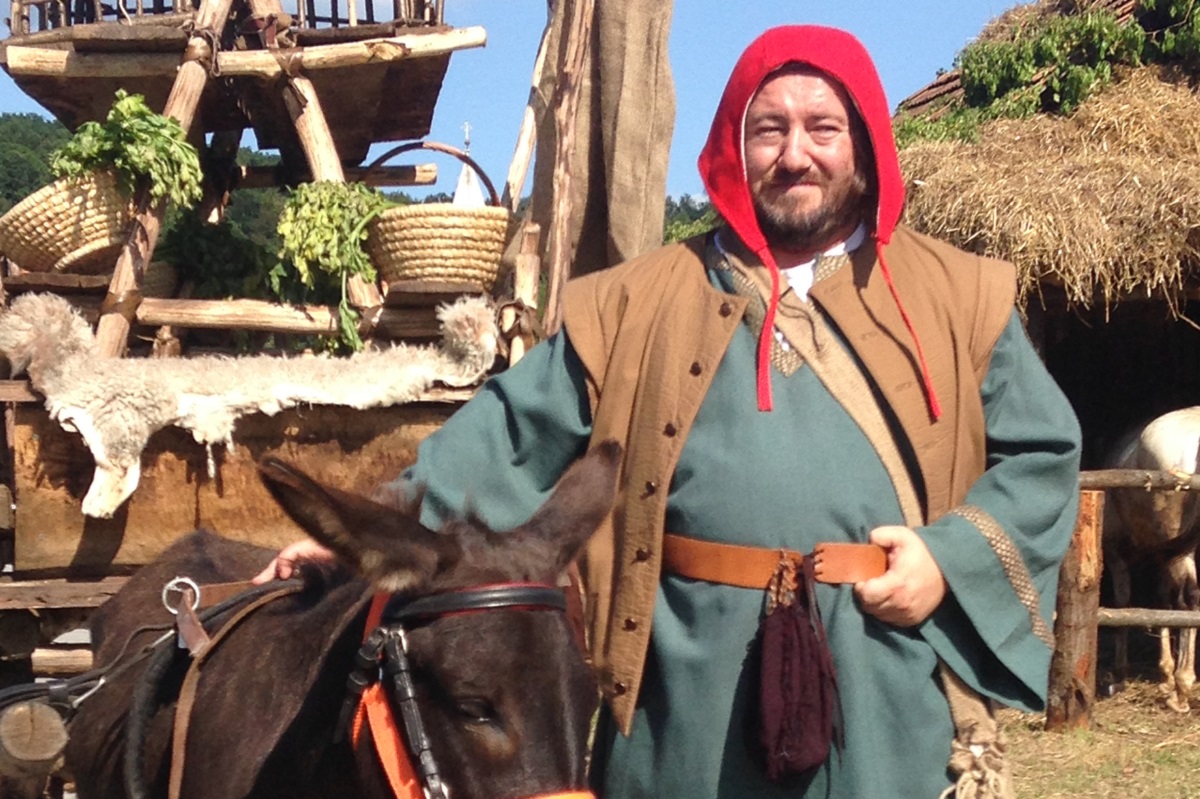 DJ Mario Kovač returns to the scene of the… Fun! Not crime! The closing of this year's Festival will once again feature the traditional ŠTALA, where the DJ will make everyone dance with his surreal mix of rock, punk, disco, trash, and many other genres. The backbone of a large part of the set will be songs we know from films and series, as befits a film/festival party. Be there or be.